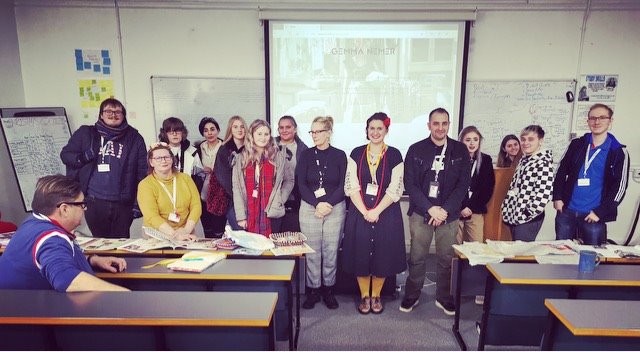 Creative Industry Talks | Studio Tours | Skill Exchanges
A collaboration with Barnsley University Campus talking creative industries with Y1 and Y2 BA Hons Art and Design Students.
We explored together innovative ways to work in the arts sector...warts and all. It was inspiring to be asked to share my story so far and hopefully students went away full of alternative ideas to follow their creative paths in the Arts, inspiring the next generation of creative practitioners through Arts and Heritage.
Currently we are working together exchanging skills to co-create together art works and creative briefs based on my artist residency pilot Common Threads.