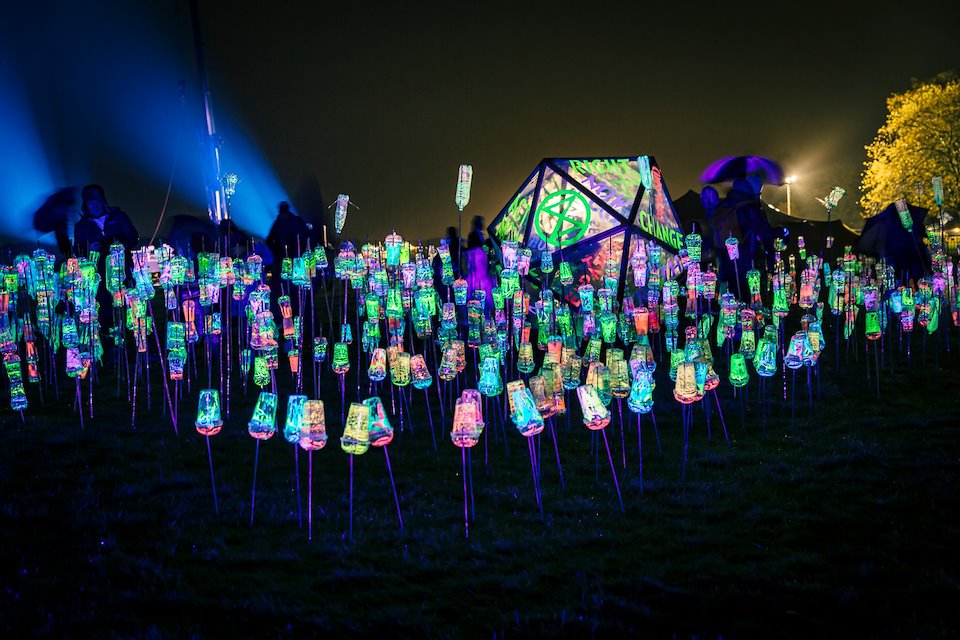 Photography Credit James Mulkeen
Hundreds of people came together on the front lawns of Wentworth Woodhouse at the Great Place Wentworth & Elsecar WE Wonder Festival NOIR to creatively shine a spotlight on Climate Change with Artists and Performers delivering a powerful message...Demand Change.
A Great Place commission to collaborate with fellow We Great Place Artist in Residence Alun Kirby.
Creating a thought provoking installation and site decoration created from over 2,000, 100% biodegradable components and Stuart Semple UV Magic Powders.
An ode to the oceans and the power of protest. Inspired by bioluminescent plankton we installed over 1500 plankton structures made from biodegradable pots. The centre piece was an iconic Icosahedron covered in 18 hand cut messages, poignant statements of gentle activism and peaceful protest.
Tell The Truth
Its In Our Hands
Earth Is My Home
Respect
Empathy
SOS Save Our Seas
Right Here
Right Now
Stop
Act Now
One Chance
Demand Change
Reduce | Reuse | Recycle
Extinction Rebellion
Photography Credit James Mulkeen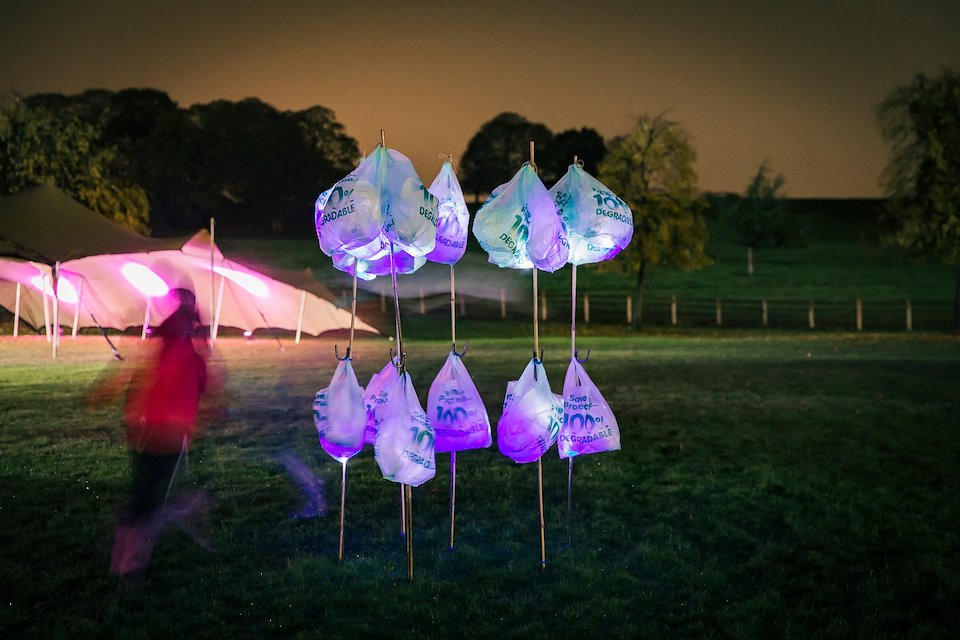 Photography Credit James Mulkeen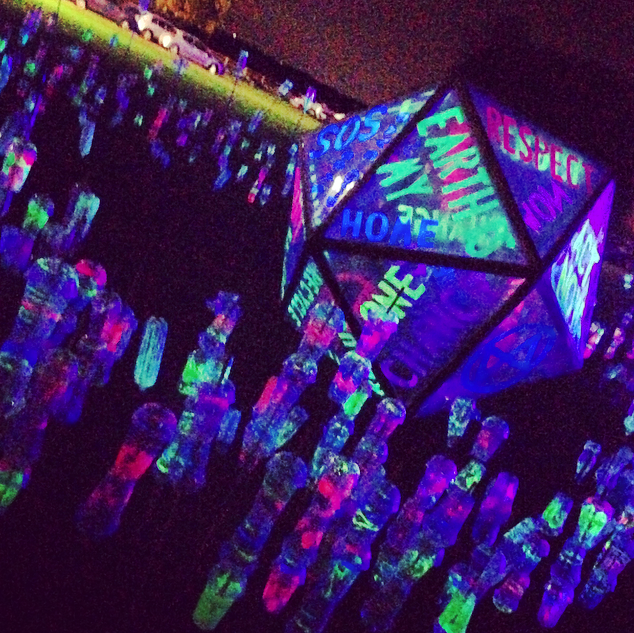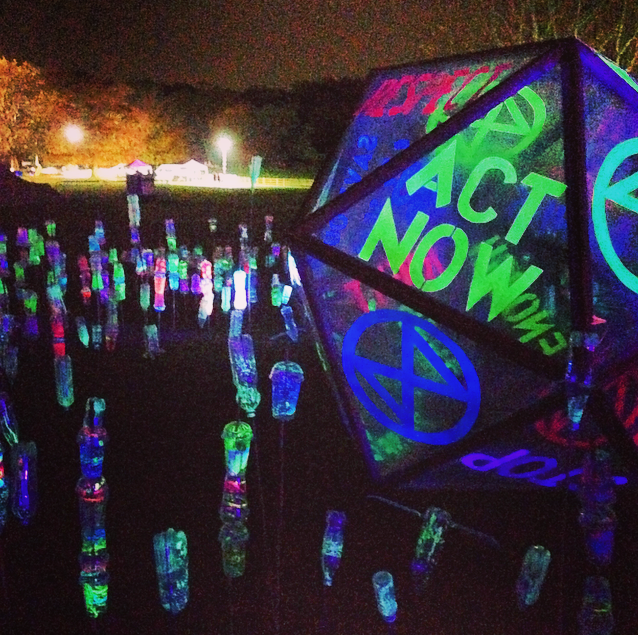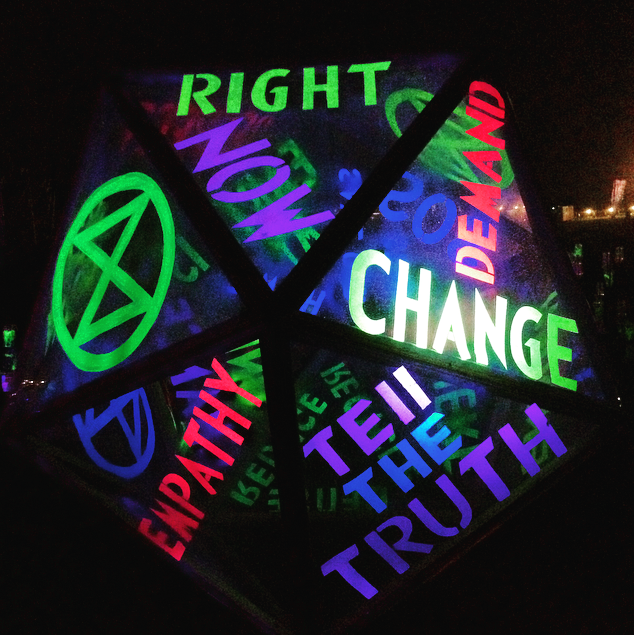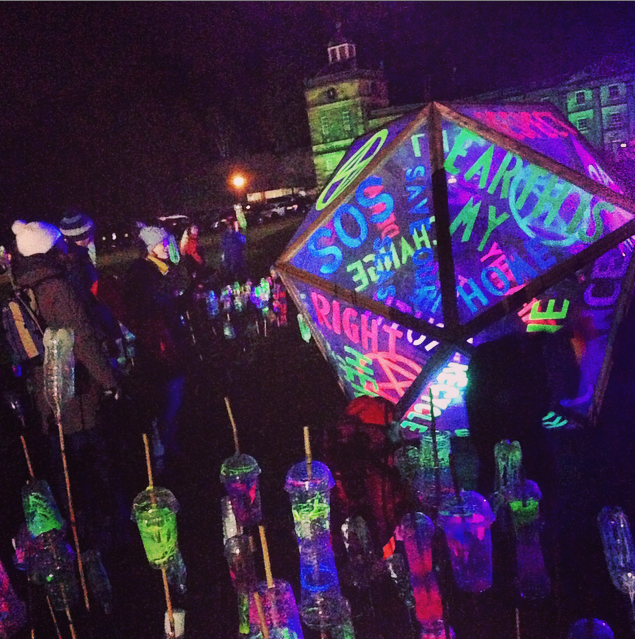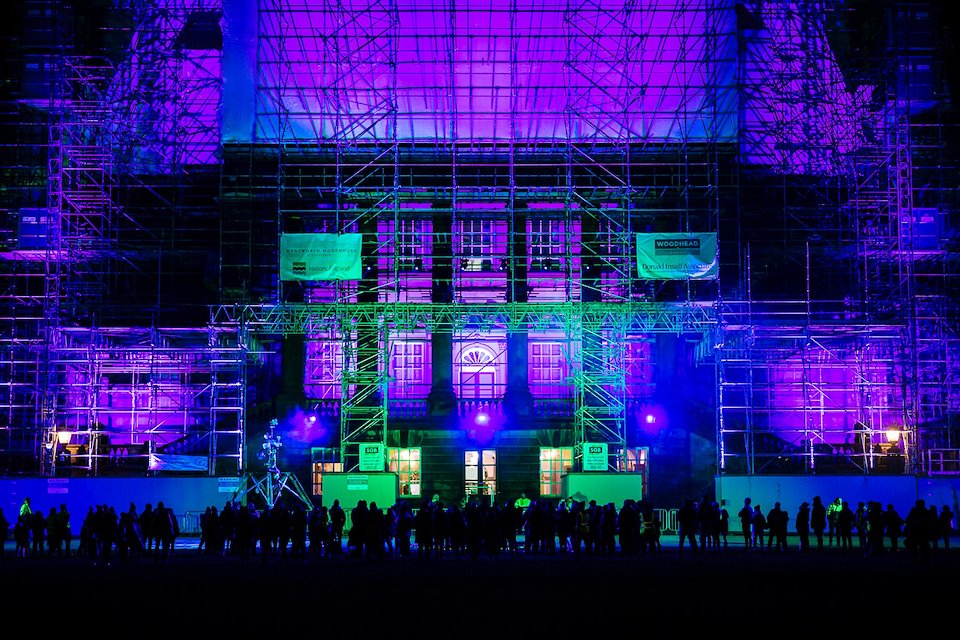 Photography Credit James Mulkeen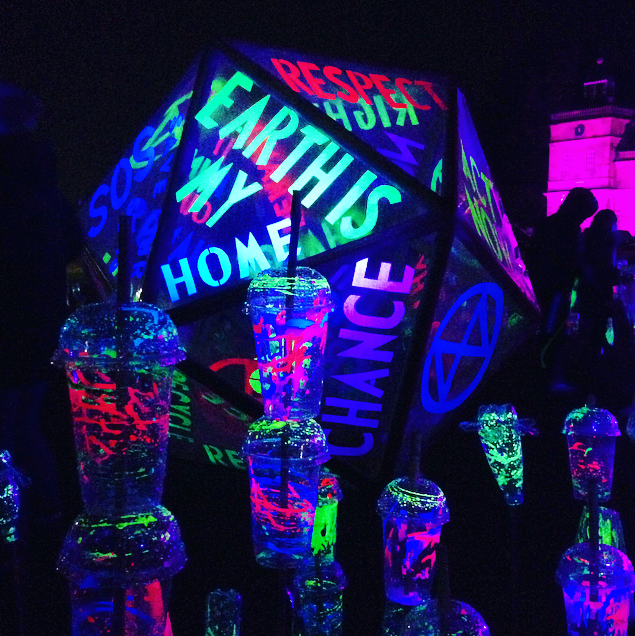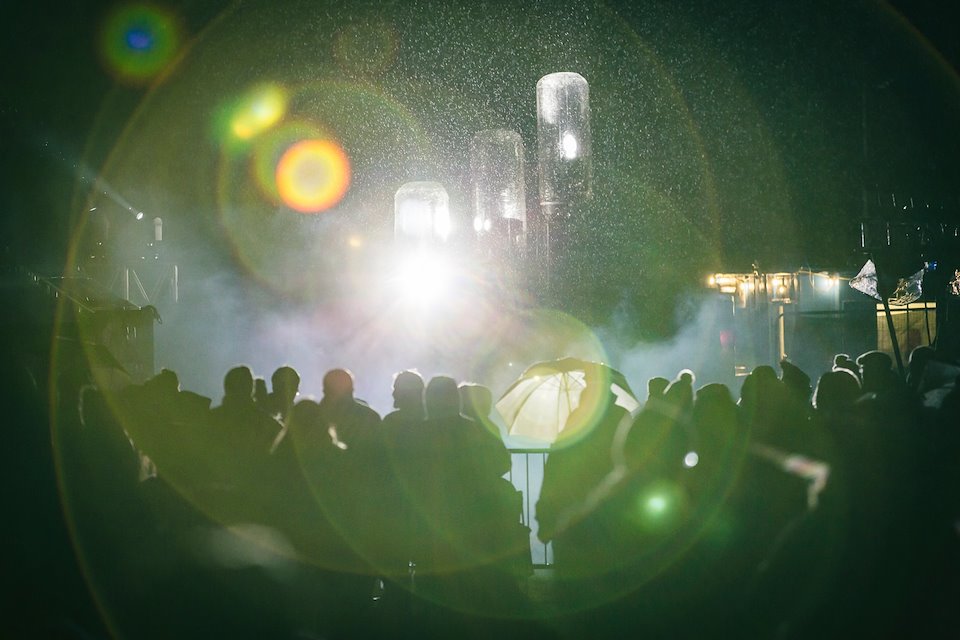 Photography Credit James Mulkeen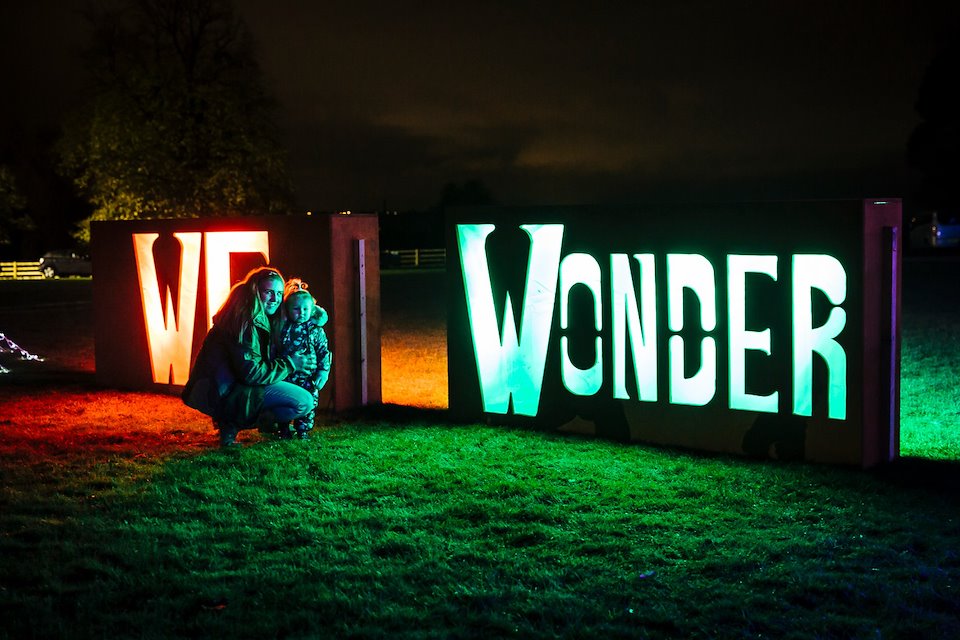 Photography Credit James Mulkeen