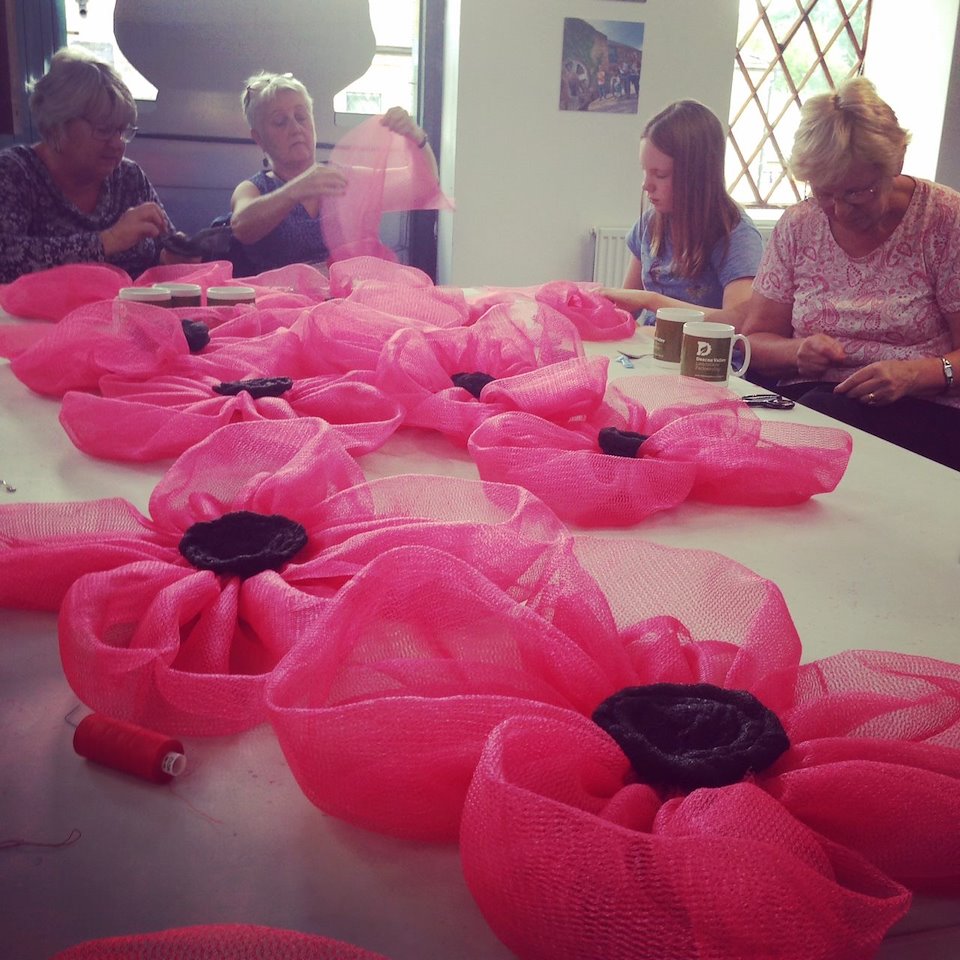 Poppy Trail Project
Great Place/ Elsecar Holy Trinity Church / Heritage Action Zone
Here are two examples of projects I skill shared with in the local community. Acting as an advisory and facilitator. Both parties came to me for advice and assistance on how to achieve their own community project. The previous TDY project had inspired the village to think outside the box. It gave the village confidence and pride. I was asked to organise workshops, demos and share my skills. Then the project took on a life of its own. Ideas made into reality giving a community ownership.
The Poppy Trail Project – all 72 poppies and soldier's memory cards are on their respective lampposts nearest the home where Elsecar boys and men lived as they left for war. Proud and emotional conversations starting in the street. Ownership as local residents look after the poppies outside their homes. The younger generation learning about the sacrifices men had to make. The village of Elsecar is a sea of red…a poignant and graceful tribute.
To run alongside the 'Poppy Trail' Project one very talented resident and dedicated community volunteer Chris Arnold had the idea of creating a Poppy Quilt, to be displayed in Elsecar Holy Trinity Church. To honour the 72 fallen soldiers from the village, every soldiers name would be embroidered by hand. Most of the names were carefully embroidered by the family related to the soldiers then the rest of the village came together and helped stitch a name. All ages and abilities took part. Learning and exchanging skills such as hand embroidery and traditional quilting techniques. Thousands of Poppies were then hand made throughout the community and then hundreds of hours over a month painstakingly hand sewn and quilted together by Chris and her mother Barbara Arnold.
The projects gained national following and were shared by thousands online.