I feel calm and safe in this environment. It reminds me of my sewing time. Thank you for letting us see your beautiful world. Jwan, Kurdistan Iraq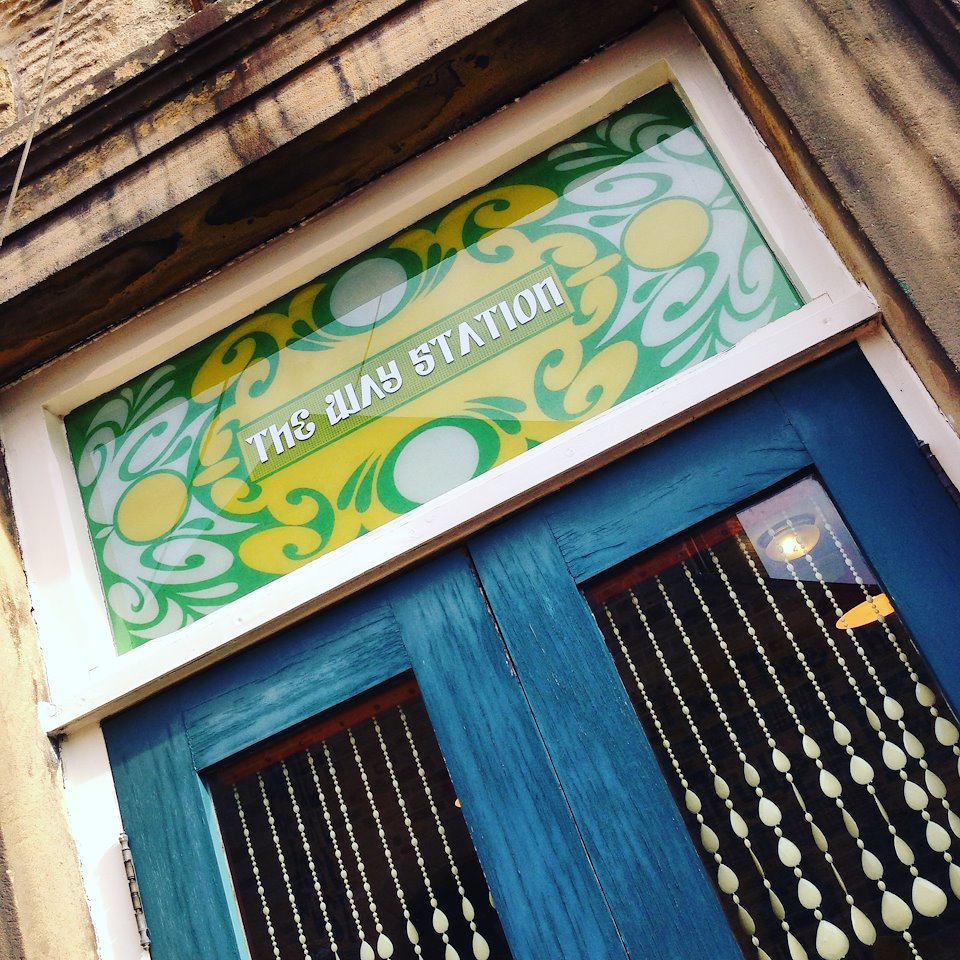 "Way Station" A stopping point on a journey…
Inspiring spaces telling the stories of fascinating people and places.
Artist Studio Housed in The Earl Fitzwilliam's Magnificent Private Railway Station. Built 1870 it's said to have the Royal Standard. The Earl often entertained V.I.P guest here including Kings & Queens.
Through the Great Place Artist Residency Programme I have been able to create an immersive artist studio installation onsite at Elsecar Heritage centre which acts as a community arts hub for the project and is a great tool to showcase our Common Threads art works in process.
It has been a unique experiment to explore how art can be used for a tool for discussing, observation, activism and research. How placing an Artist in the centre of a community results in the Artist becoming part of the community rather than just visiting a place. I have used this opportunity to engage the local communities of Elsecar and Wentworth through my textile art practice. Highlighting the important link between Arts and Heritage. I have taken this place based approach to gather stories, memories and social history through various applied art and textile community workshops.
The space is acting as a national platform through interested press and visitors to the space. The space is carefully curated to feel safe and calm and hugely impacts on positive wellbeing experiences. The space acts as an inspiring catalyst for creative conversations to happen.
As well as using the space as my artist studio and an immersive installation space I also run applied art workshops, community well being workshops and teacher training courses from here.
The core of the studio project is that it tells the stories of Wentworth and Elsecar's connected history and heritage as the studio was once the Earl Fitzwilliam's VIP Train Station and is carefully curated to give an immersive beamish style experience. The studio space acts as an important connecting tool that signposts participants and visitors to heritage activity and local connections in both Elsecar and Wentworth.
This space is part of my Common Threads – The Fabric Of Society residency project.
Big thanks to Chris Arnold for volunteer support spending hours constructing over 2,000 metres of ribbon inspired by Elsecars May queen and Empire Day celebrations.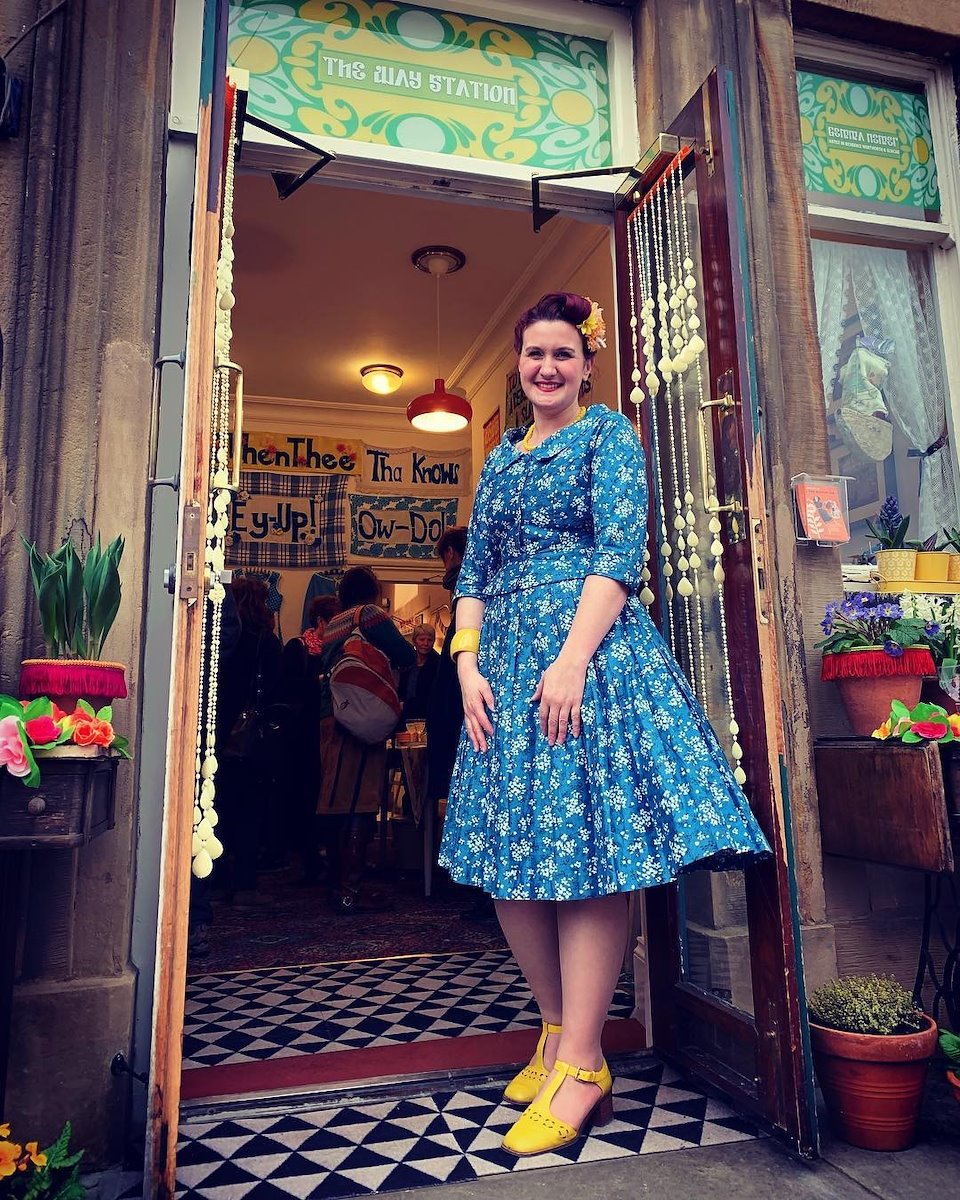 Time passes fastest when you are enjoying yourself. Everybody should spend a day at the Way Station. Such a diverse group of people all working together. With lots of interesting information about this fascinating place and project. Can't wait to come again if possible.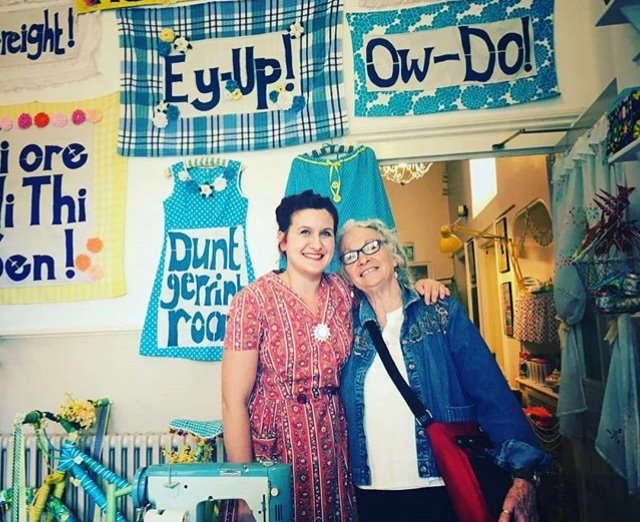 Really enjoyed touring the studio and talking to Gemma. She was very friendly and so informative. Cathy – Alabama U.S.A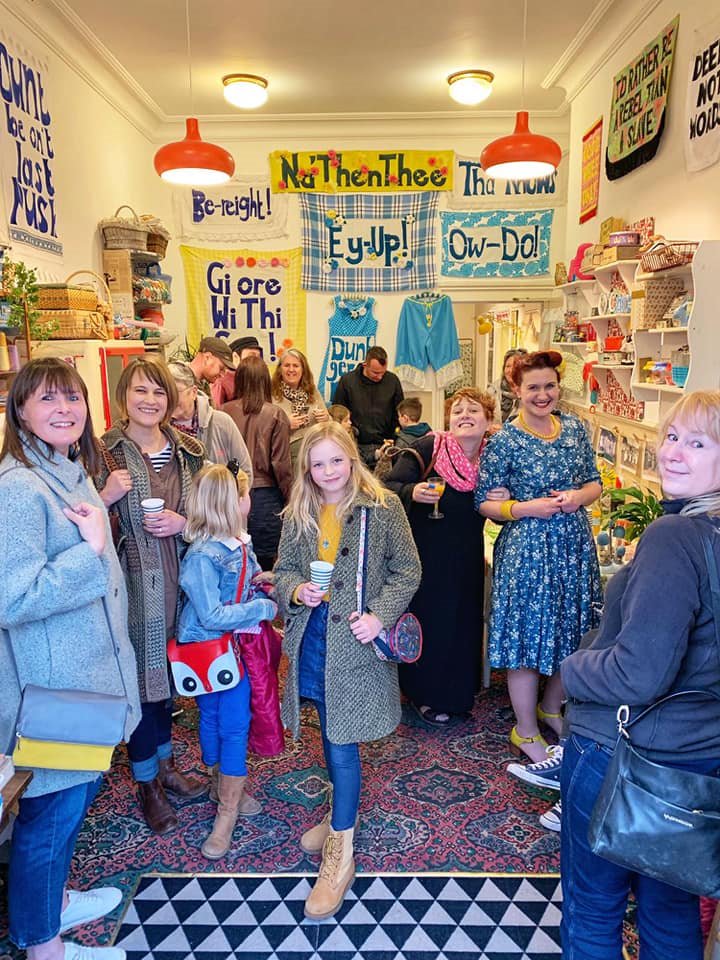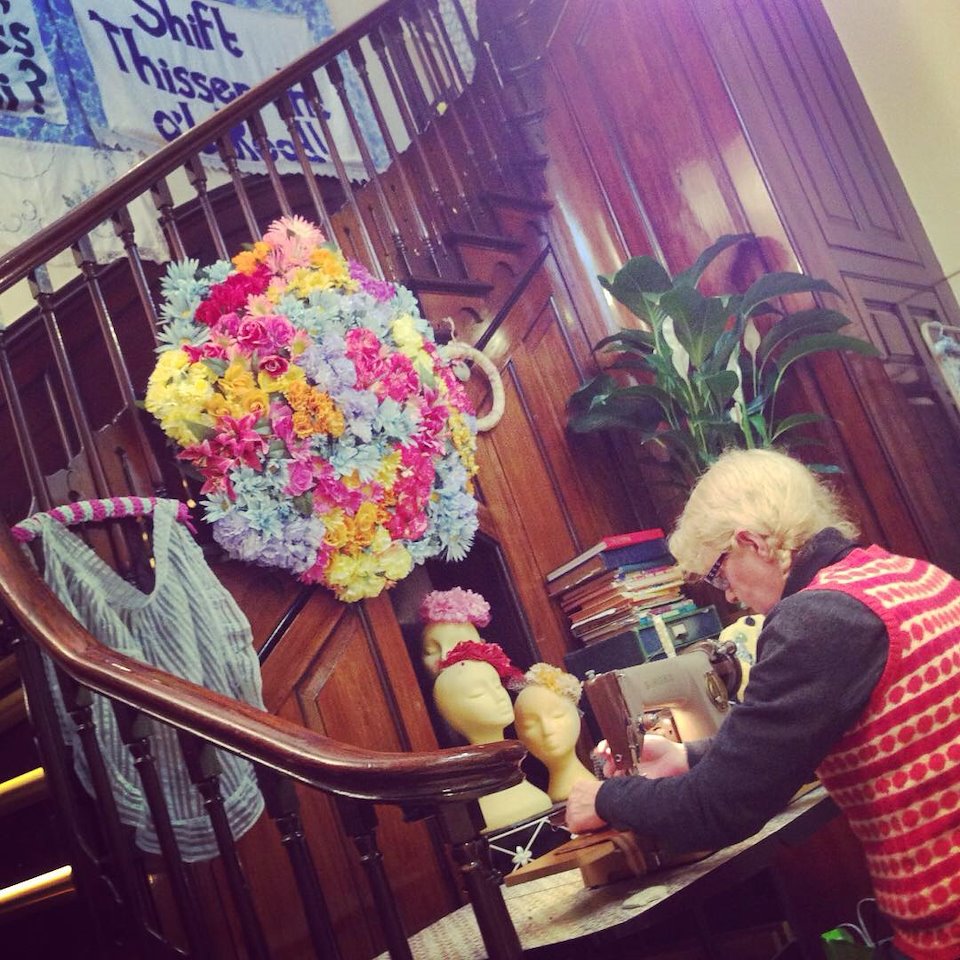 Wow, what a treasure, it is a place where I would ideally love to live full of creativity and colours. Best Wishes Dee.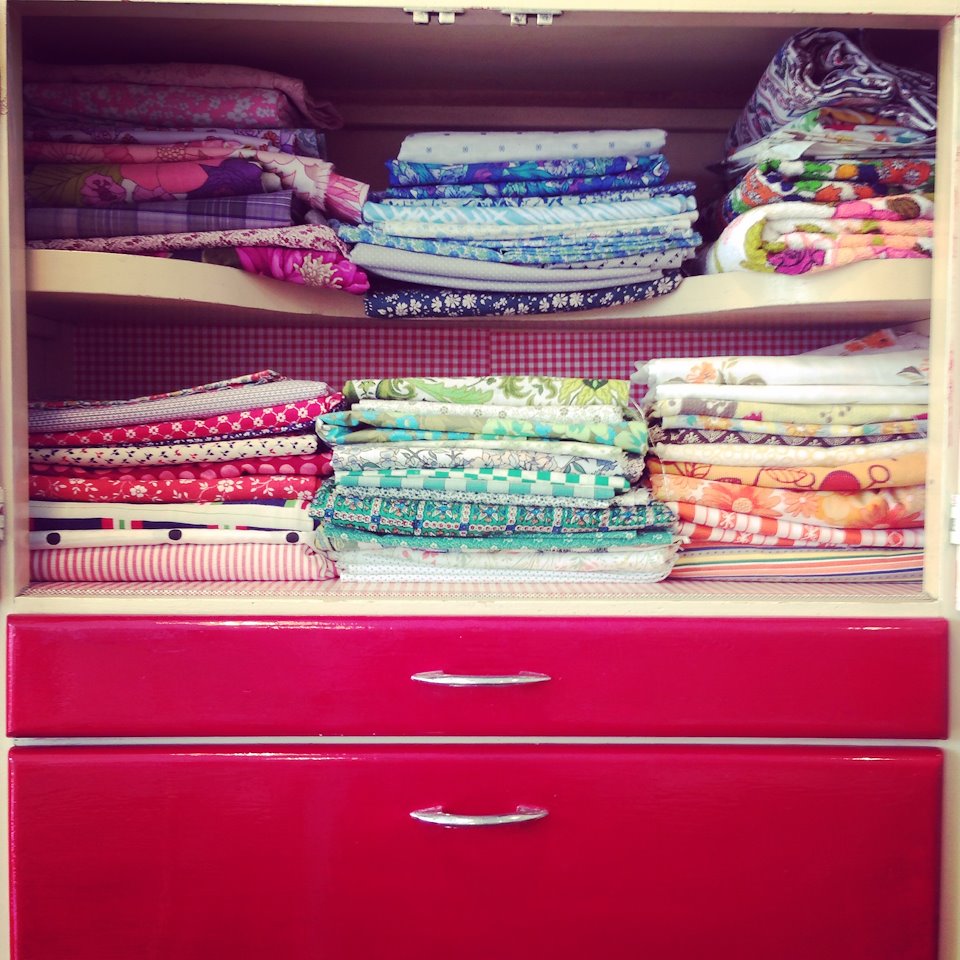 You have brought a ray of sunshine & colour to a previously dank and empty place on site. A wonderful addition to Elsecar Heritage Centre. Gemma good luck with it all. Alan Blakeman –Elsecar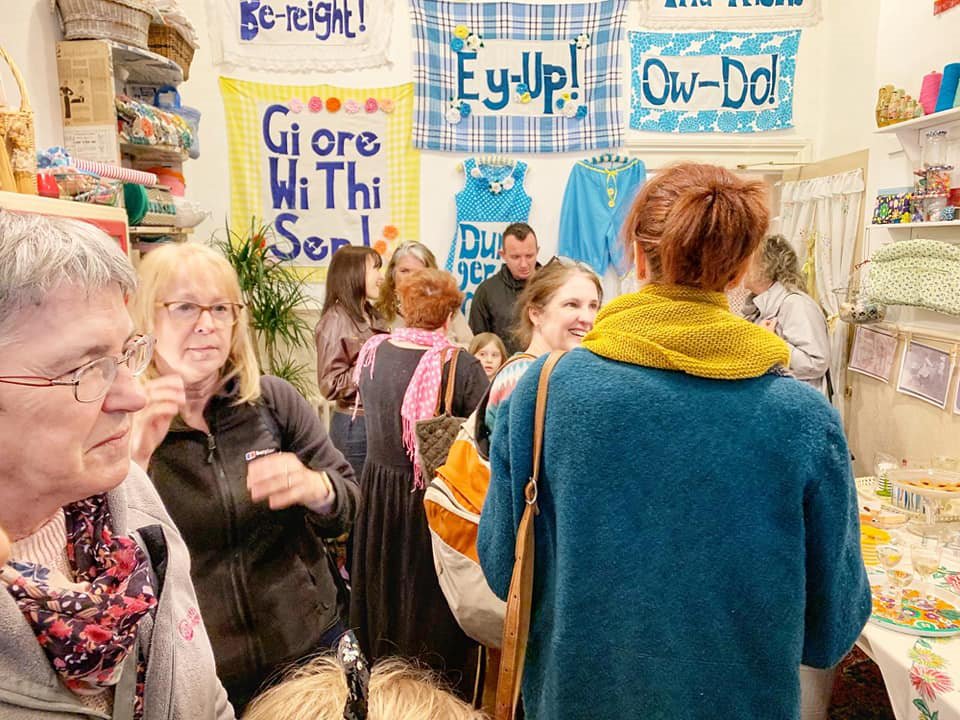 What a lovely place, not to be missed. Thank you for brightening up Elsecar. Beryl - Elsecar.