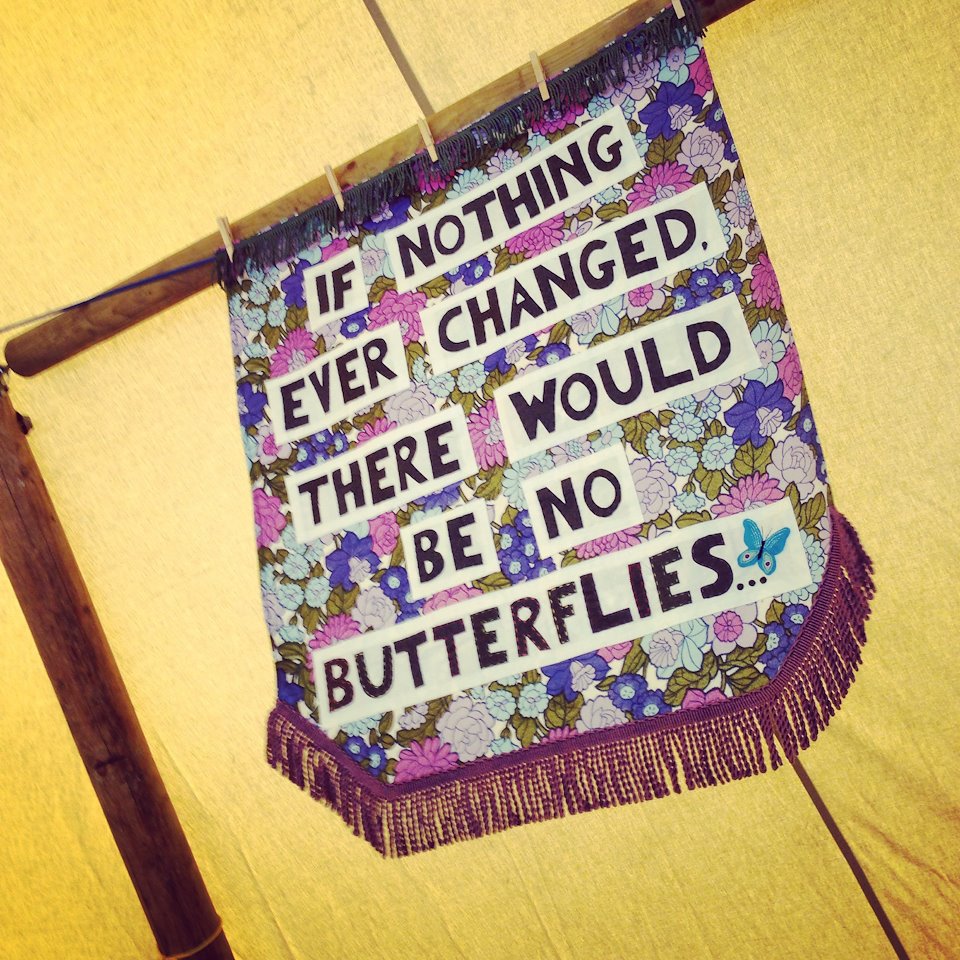 Art Works is a non for profit creative organisation inspiring adults with learning difficulties to achieve their potential through the Arts and Community volunteering.
Inspired by the gentle Art of protest my self and Art Works South Yorkshire successfully received funding to run two suffrage inspired projects in Rotherham as part of the #vote100 campaign.
***There Is Very Little Difference Between a Man and Woman in Space
Suffrage Inspired banner. Permanently housed in Rotherham Town Hall.
Celebrating, Strength, Equality and Diversity. Exploring the Suffrage movement from a male perspective as both men and women stitched together our banner. Everyone has a Voice. Each stitch was a real triumph for all involved – Our Strength Is In Our Difference
***We Rise by Lifting Others | Pop Up Sewing Rooms | Rotherham Markets
For one week myself and Art Works transformed two empty market stalls with kind permission of RMBC. We created a sewing room where we invited passerby's, local carers and community organisations to stitch messages of hope together. I then installed our banners in the Rotherham Show 2018 Great Place Creative Zone where thousands of visitors were uplifted and encouraged by the work and then were moved to create their own messages and hopes for Rotherham in creative consultations.
Thank you to Anna Kozak, Wendy Bates and Chris Arnold for volunteer support.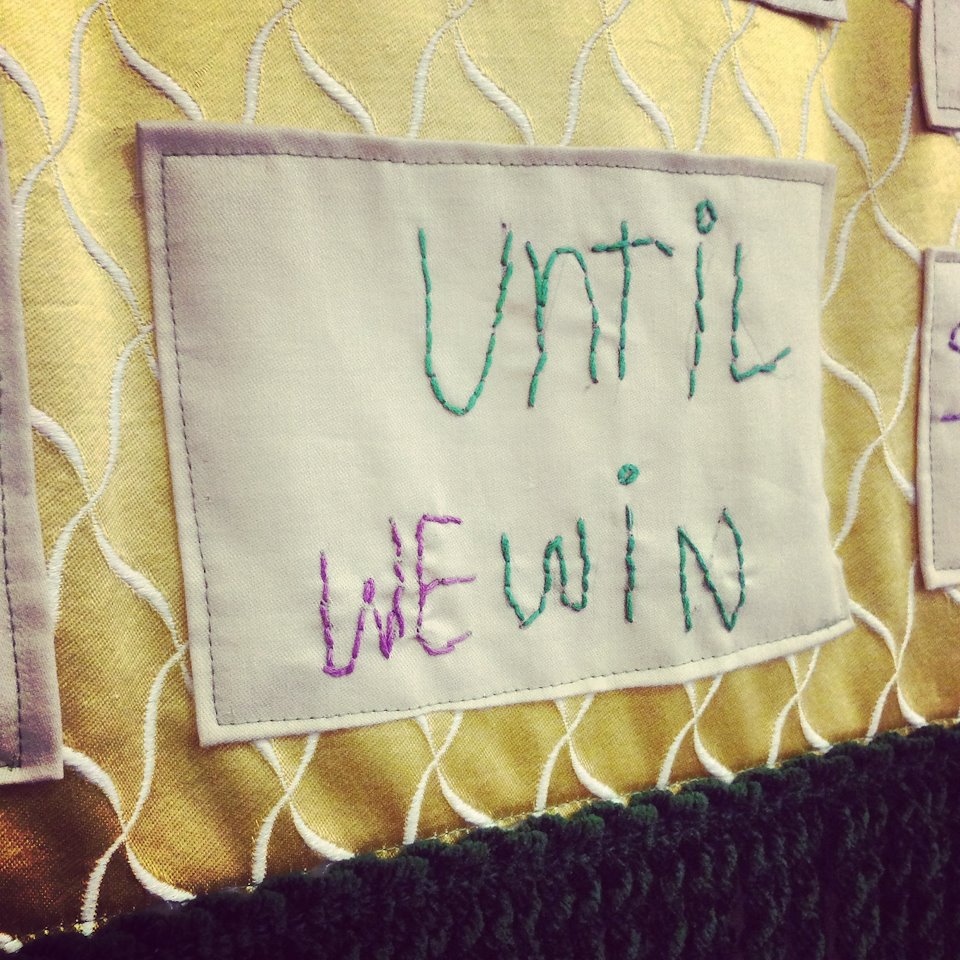 Another fabulous Community art day with The Button Tin & Art Works South Yorkshire. What a treat to enjoy creativity with my needle and with great company. Look out Rotherham for these wonderful banners appearing in the town after being revealed at Rotherham show. Wendy Bates – Sheffield Volunteer who spent hours of her time kindly supporting the group and myself to complete the works.