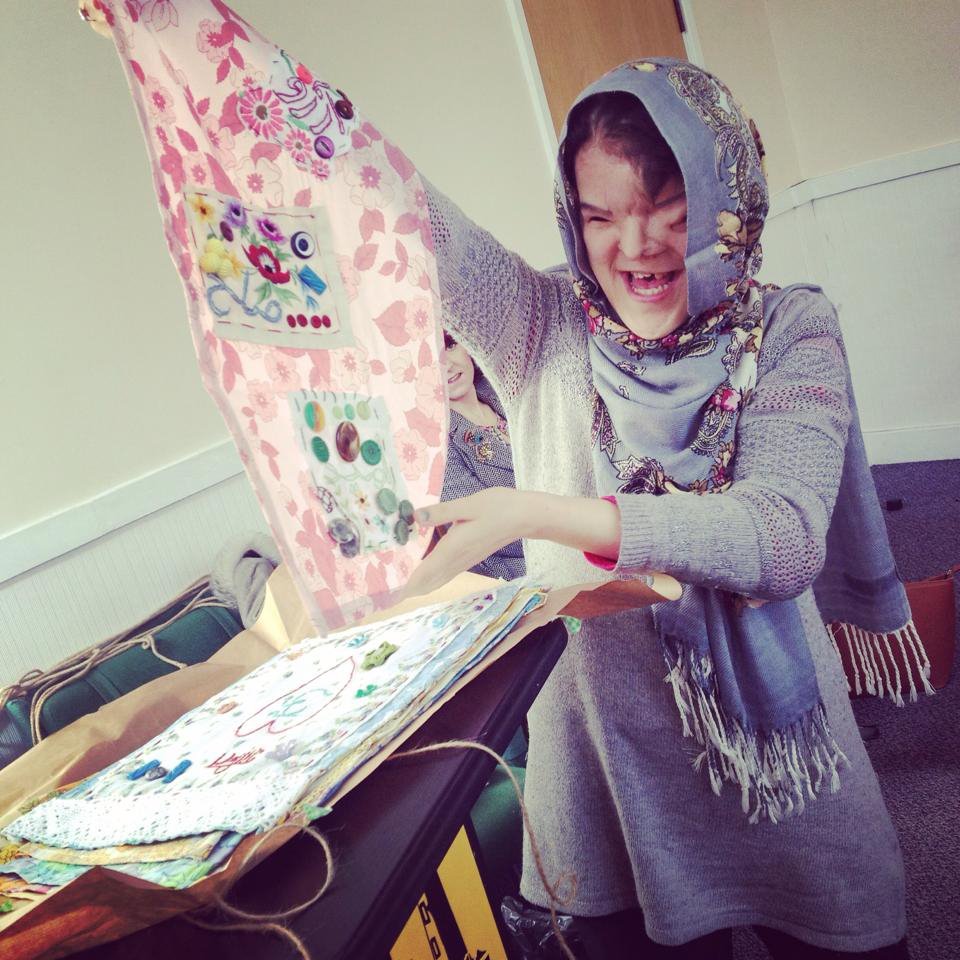 Smiles like that say a thousand words. - Jason White The Civic Barnsley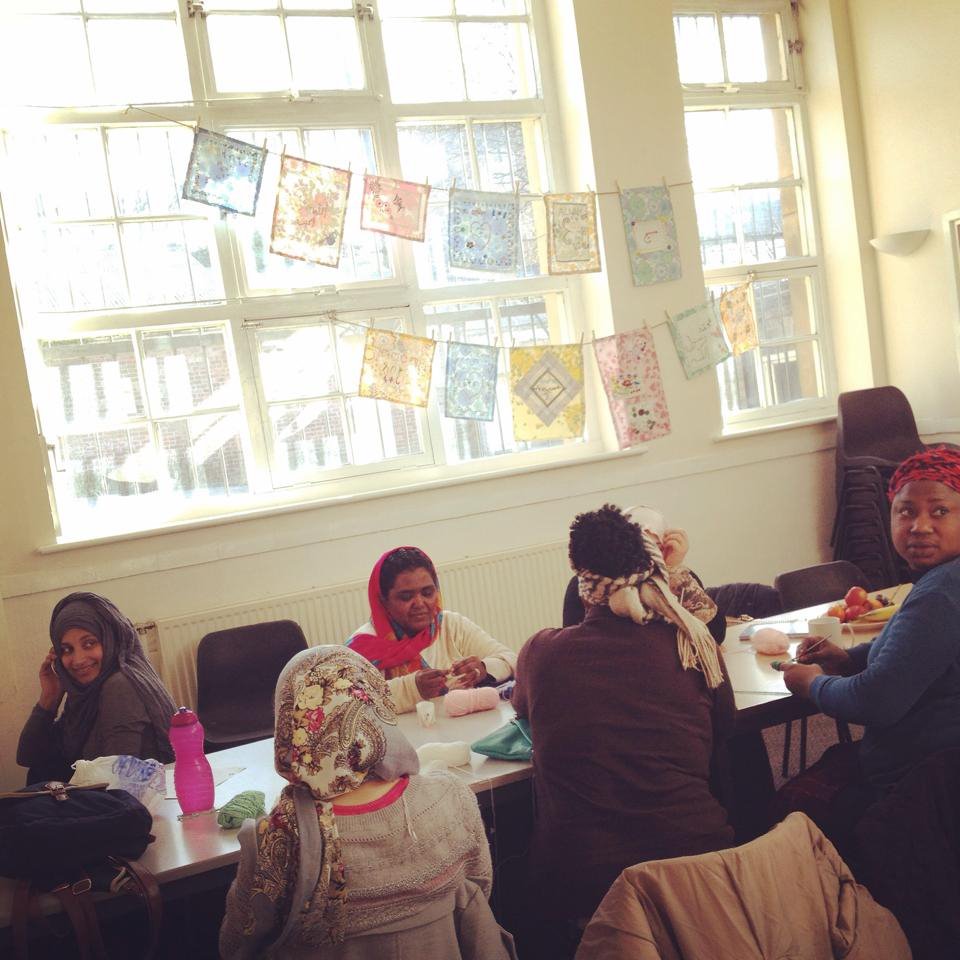 Conversation Club 2015
Signs of love.
Ladies from all over the world who can speak very little English meet once a week at conversation club in Rotherham ladies from all backgrounds, cultures, religion and circumstances meet together and openly talk, learning English along the way.
We communicated through stitching banners of peace, love, protection, joy, hope and belief. in Korean, Arabic, Tunisian, Persian, Slovakian to name a few.
It is really interesting to see the mix of traditional English textiles mixed with hand embroidered diverse language and statements. A cultural collaboration.
Project supported by REMA.