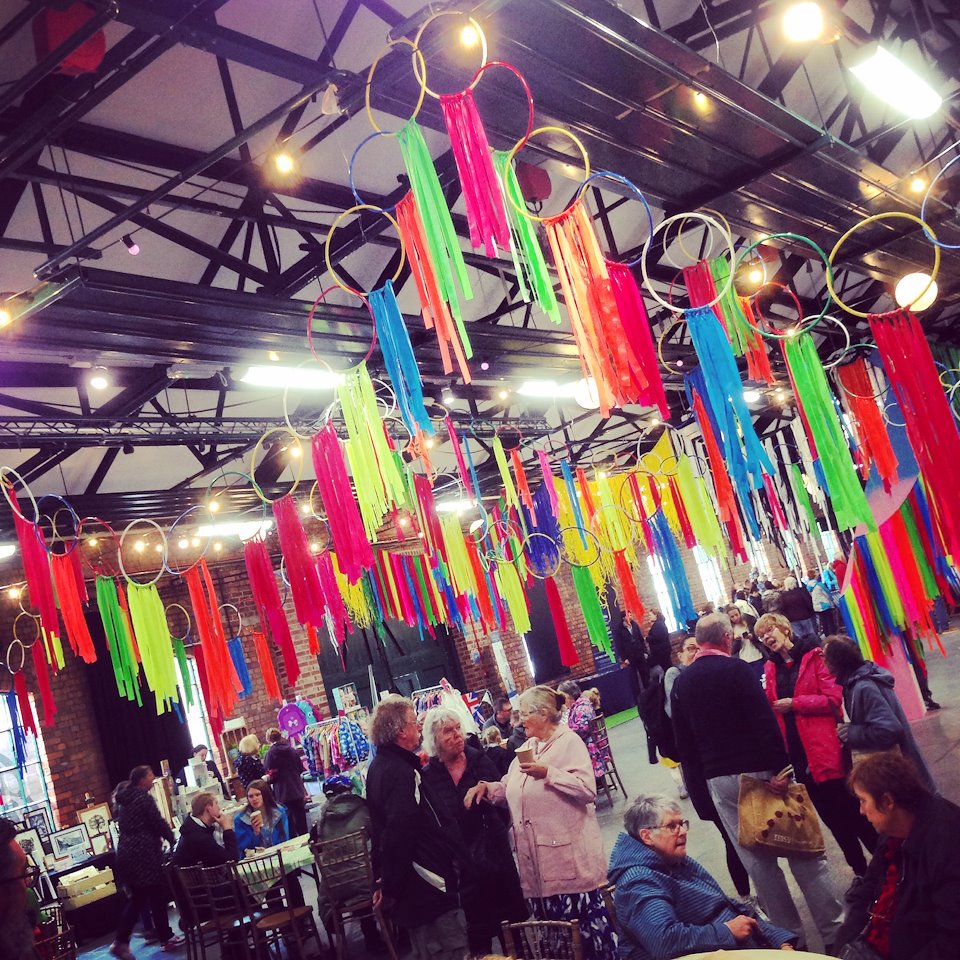 Thousands of metres of ribbon, over a month in preparation and over 120 children co-created our communal textile installation inspired by Elsecars rich industrial heritage, circus and street performance. What a fantastic day! Spreading smiles with colour and performance! Thanks to all the young ones and parents who created this with me and for coming down to enjoy your creations.
Over 2000 visitors attended the event and enjoyed the work by the very hard working young's ones in the Next Thread Stitch Collective Group. Some very proud faces!
This project wouldn't have been possible without the hours of kind support and making from local volunteers Chris Arnold and Beryl Micklethwaite.