Live on BBC Radio Sheffield with Paulette Edwards March 2019 Talking about the Launch of the Common Threads Project and Studio Space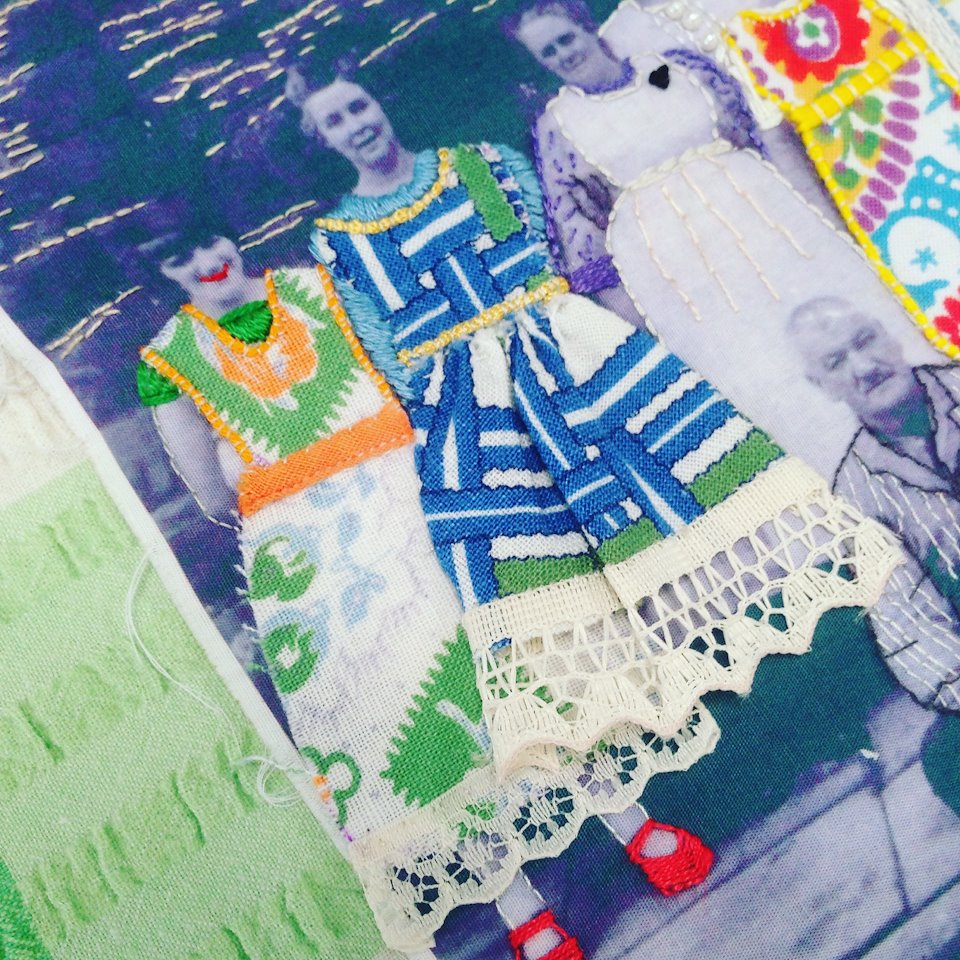 Over the past twelve months 2018 – 2019 I have been working as Resident Artist in both Wentworth and Elsecar, part of the Great Place Artist Residency Programme. It has been a unique experiment to explore how art can be used for a tool for discussing, observation, activism and research. How placing an Artist in the centre of a community results in the Artist becoming part of the community rather than just visiting a place. I have used this opportunity to engage the local communities of Elsecar and Wentworth through my textile art practice. Highlighting the important link between Arts and Heritage. I have taken this place based approach to gather stories, memories and social history through various applied art and textile community workshops. This process has revealed a rich bank of stories told by a community, personal accounts of local heroines…in our case her-story's. Together with all ages and abilities we are stitching together a story that weaves the heritage of Wentworth and Elsecar together both locally and nationally. My project is called Common threads…The Fabric of Society. Collectively with the community I am co- curating and co-creating textile embroideries and installation pieces working toward a final showcase/exhibition in both villages. Along the way we gather oral histories, old artefacts, memories and photographs to piece together stories of the strong women behind both communities often hidden from historical record. A Her- story.
These hand stitched archive textile pieces are all created by community members of all ages and abilities on my open stitch workshops. Skill sharing on a large scale in between all generations. I look forward to seeing the next stage of our project as these images are all works in progress working towards a larger exhibition next year.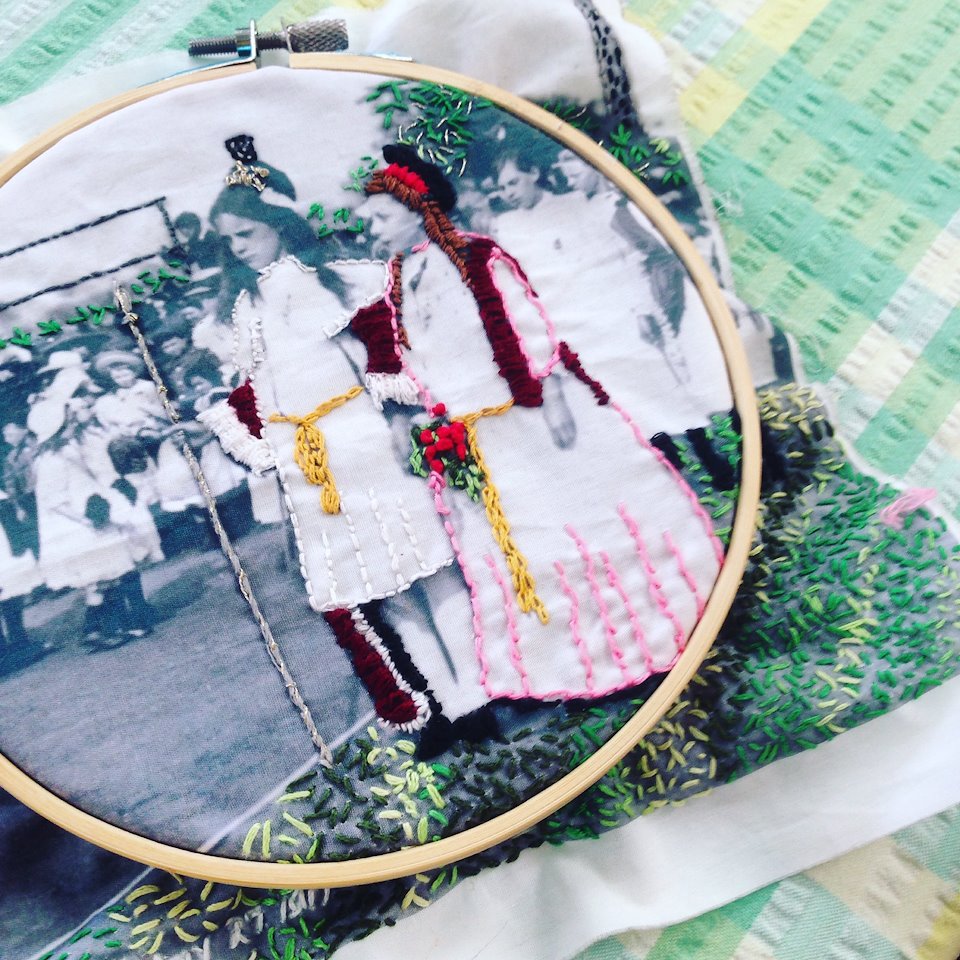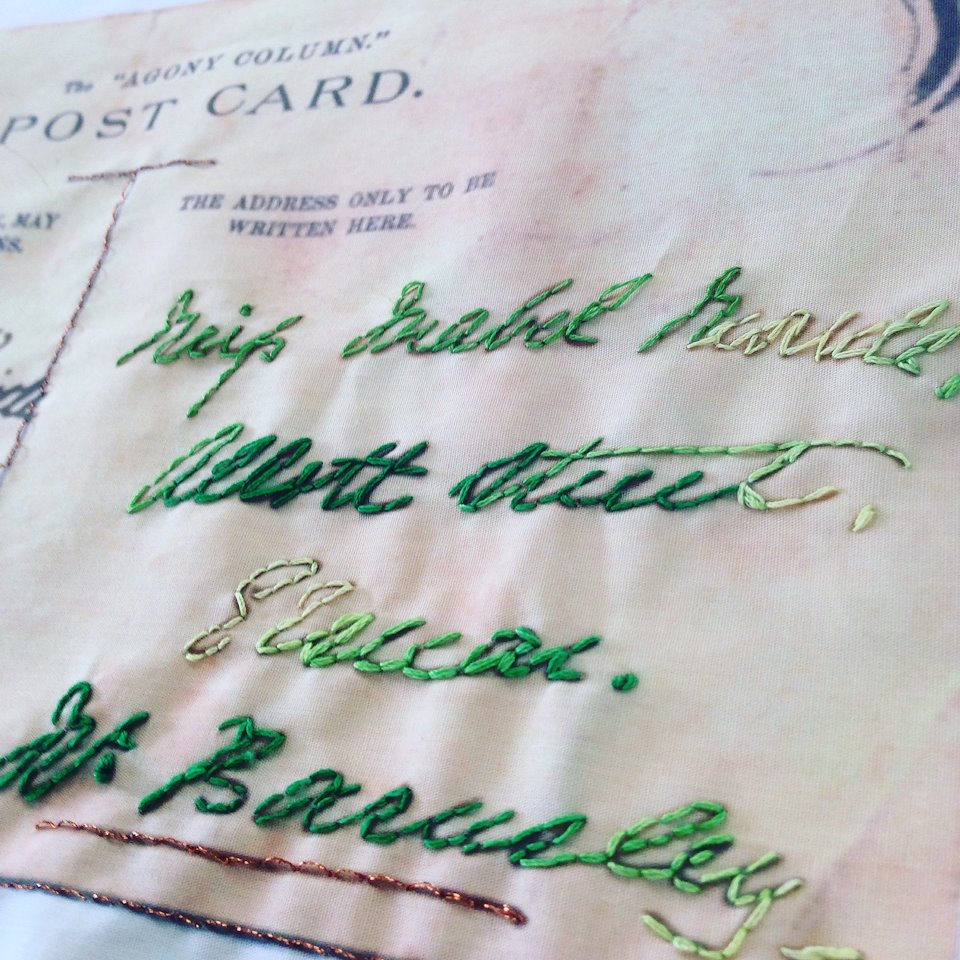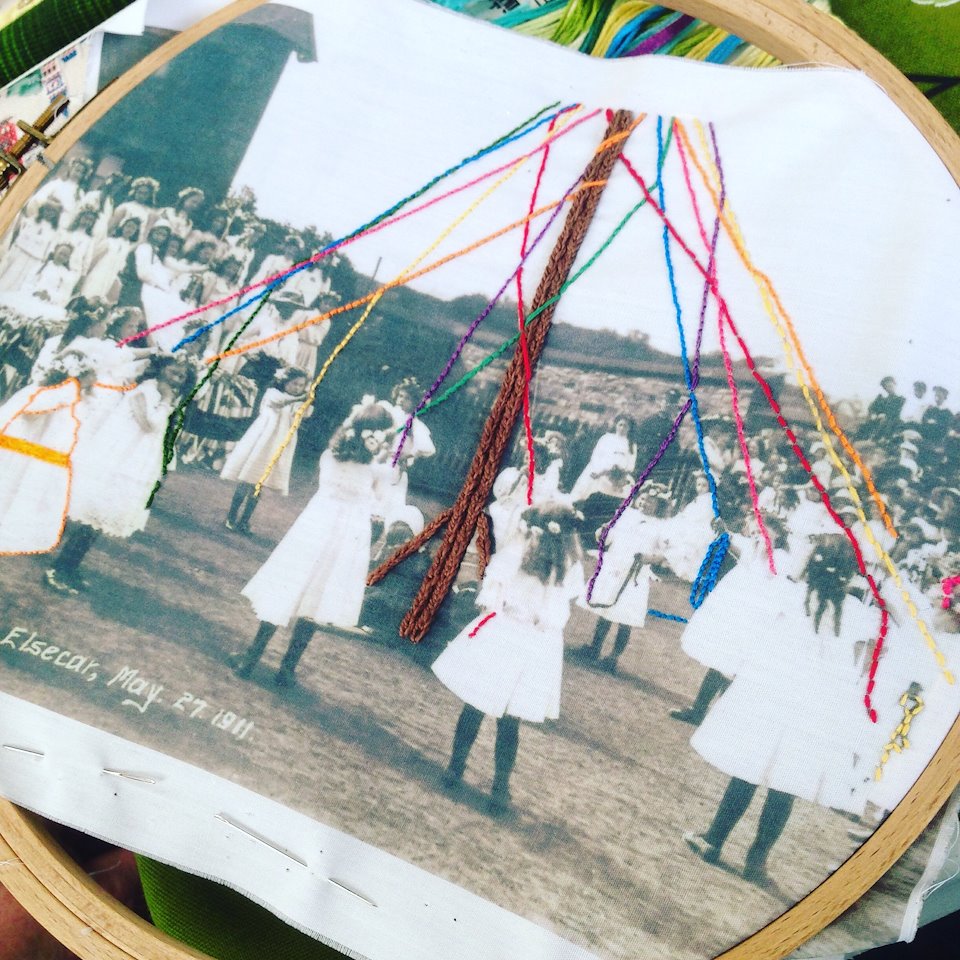 Dear Gemma, your talent is devotional & penetrates the soul. Memories I knew never existed have been pulled from inside of me. Love to generations of women! Louise Prey – London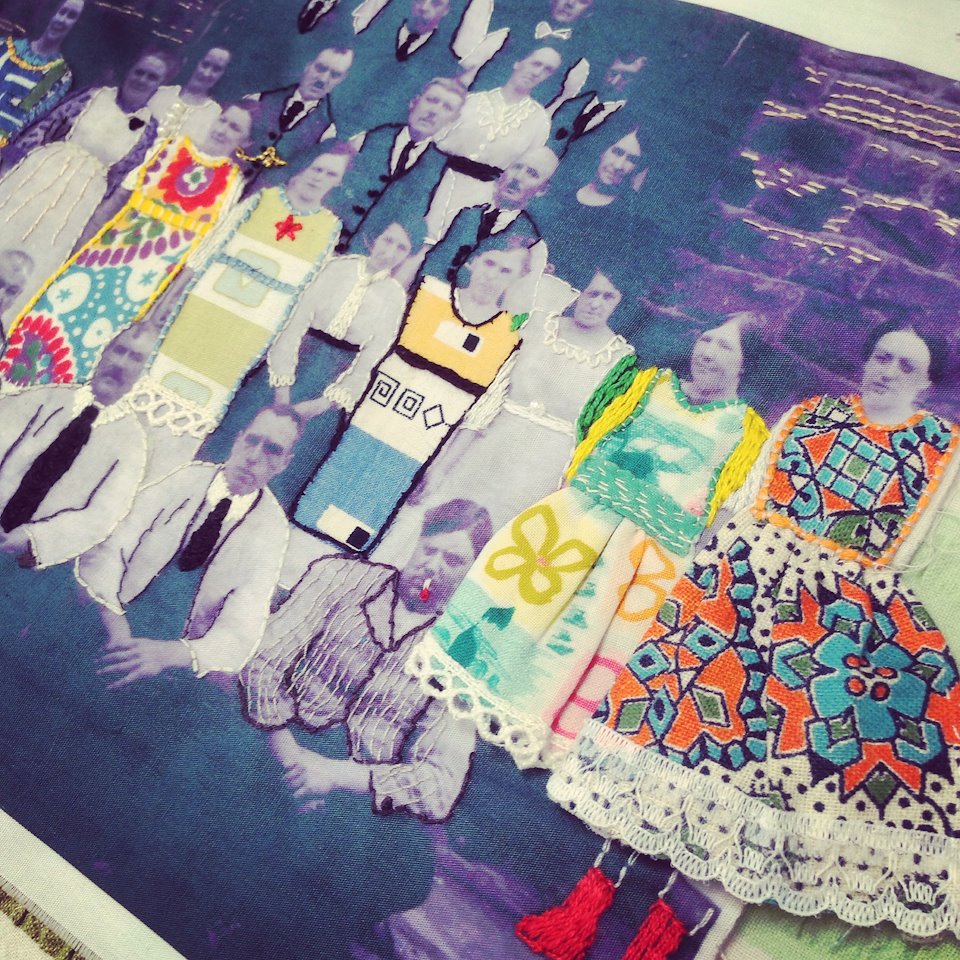 Thank you Gemma for taking me back in time to the good old days. If it wasn't for people like you all would be forgotten. Keep up the good work Gemma (lovely lady) Our treasures we have, live on here. M. Crossley – Elsecar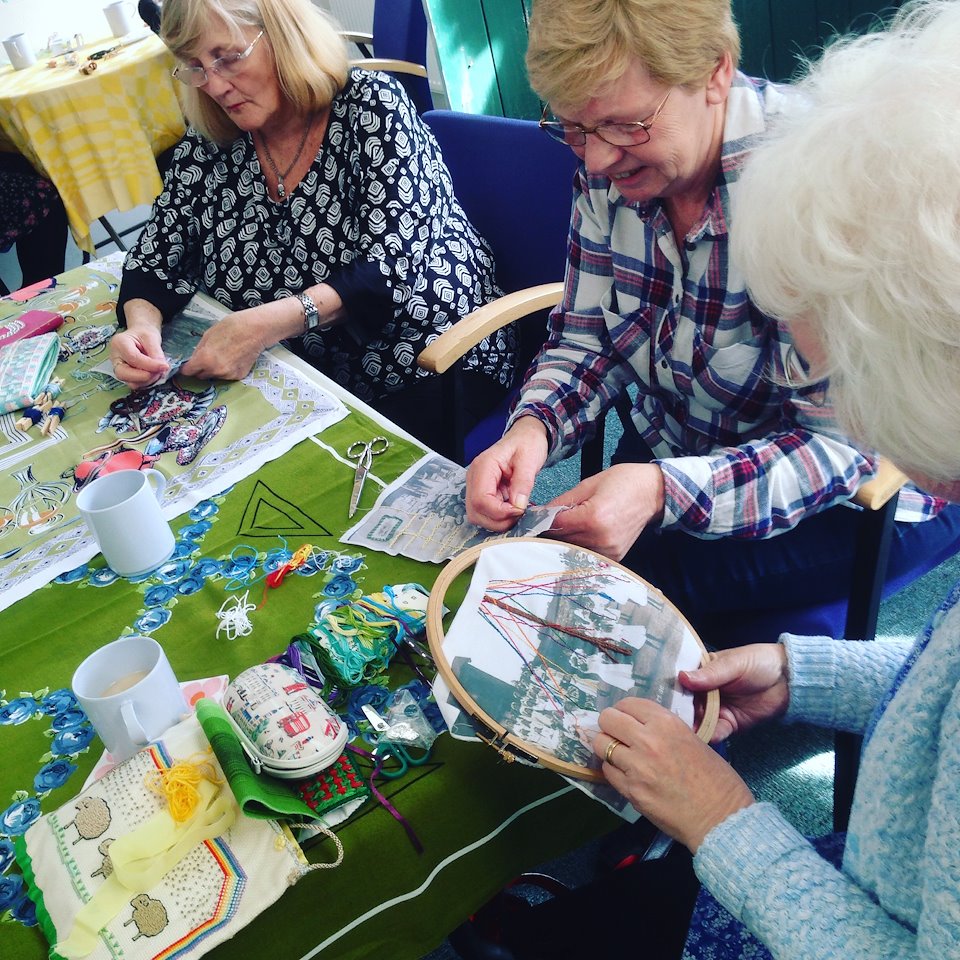 It was so enjoyable and I loved all the lady's chit chat. The project is a very interesting idea. The photos we stitched in it were nice as information from the past. Individual celebrations of community events and every day life. Thank you so much for these workshops. Good luck Gemma. You are a such a nice person who makes everything enjoyable. Anne – BA Fine Arts Student Barnsley
Thank you for helping me rediscover my creativity. Love from Tracey Nichols – Leeds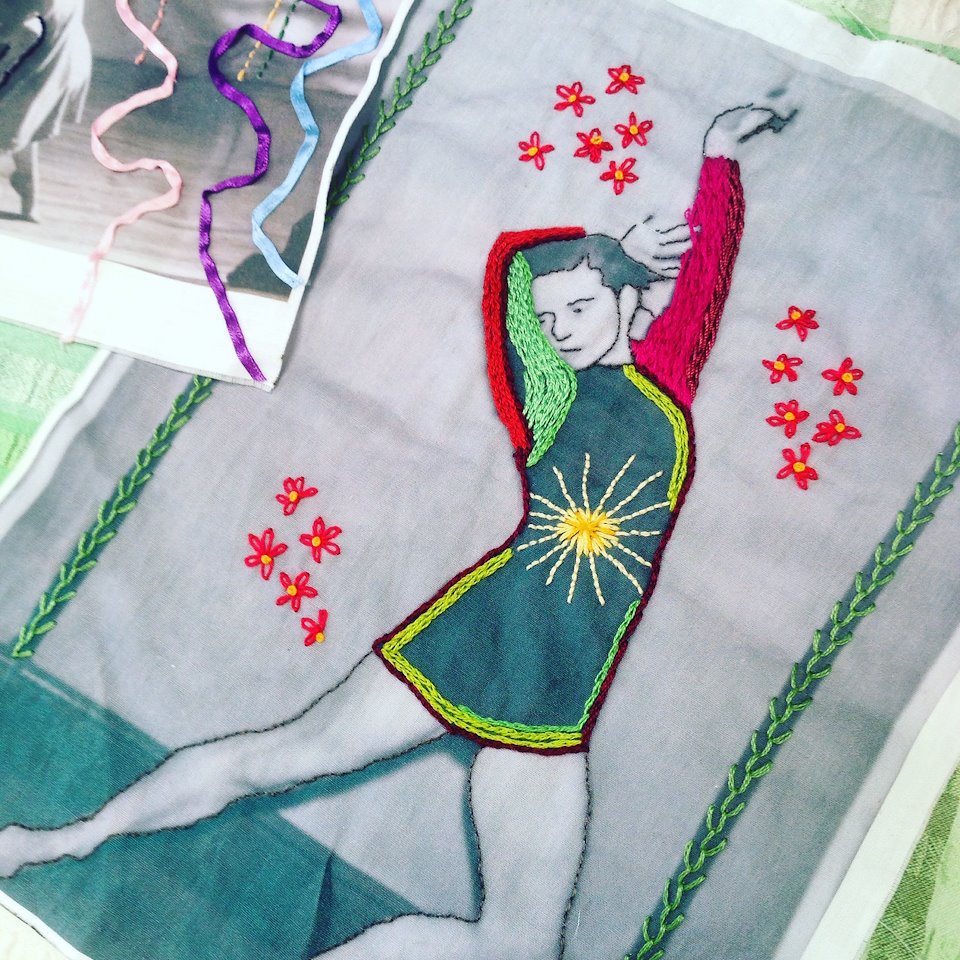 He said no one will be interested in my boring memories.  I wasn't going to send it, but told him I thought it was interesting and felt sure you would too - glad I persuaded him to let me send it to you. A Lost Era, being remembered thanks to your work. Tracy Leach - Elsecar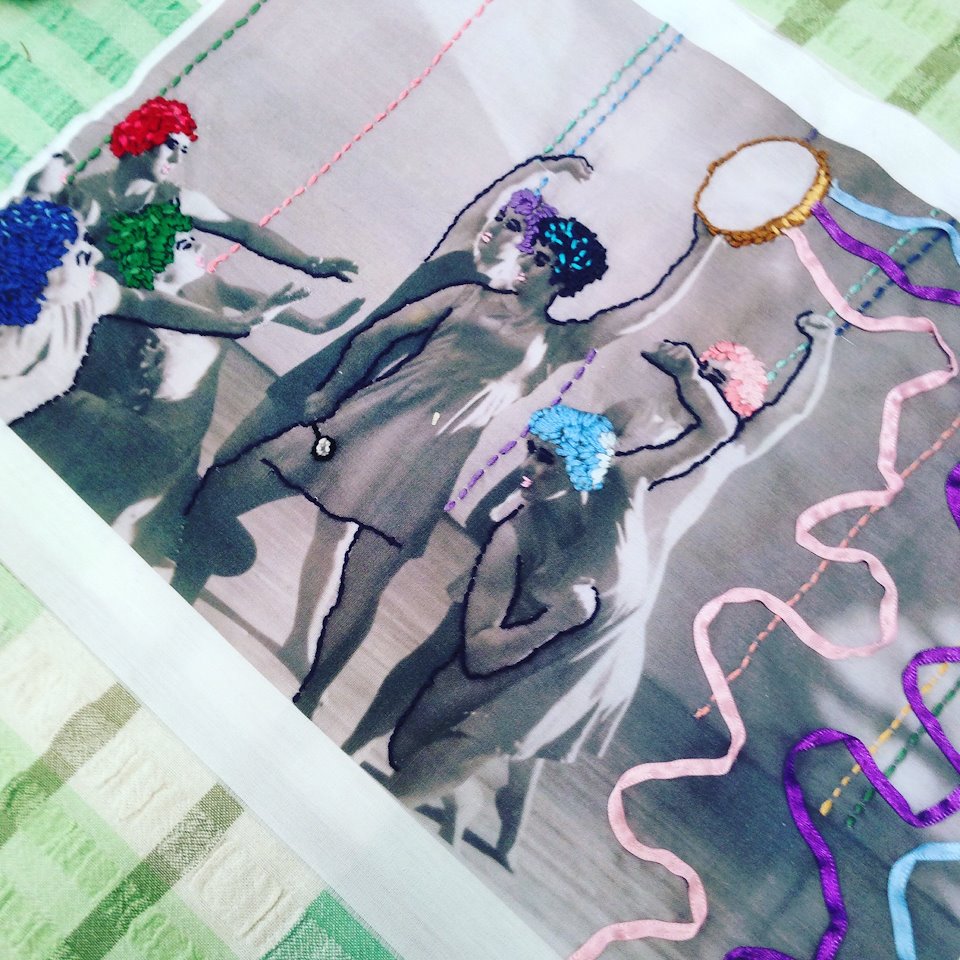 A unique opportunity for the exploration of the contributions of women through history. Loved it – Michelle Sheffield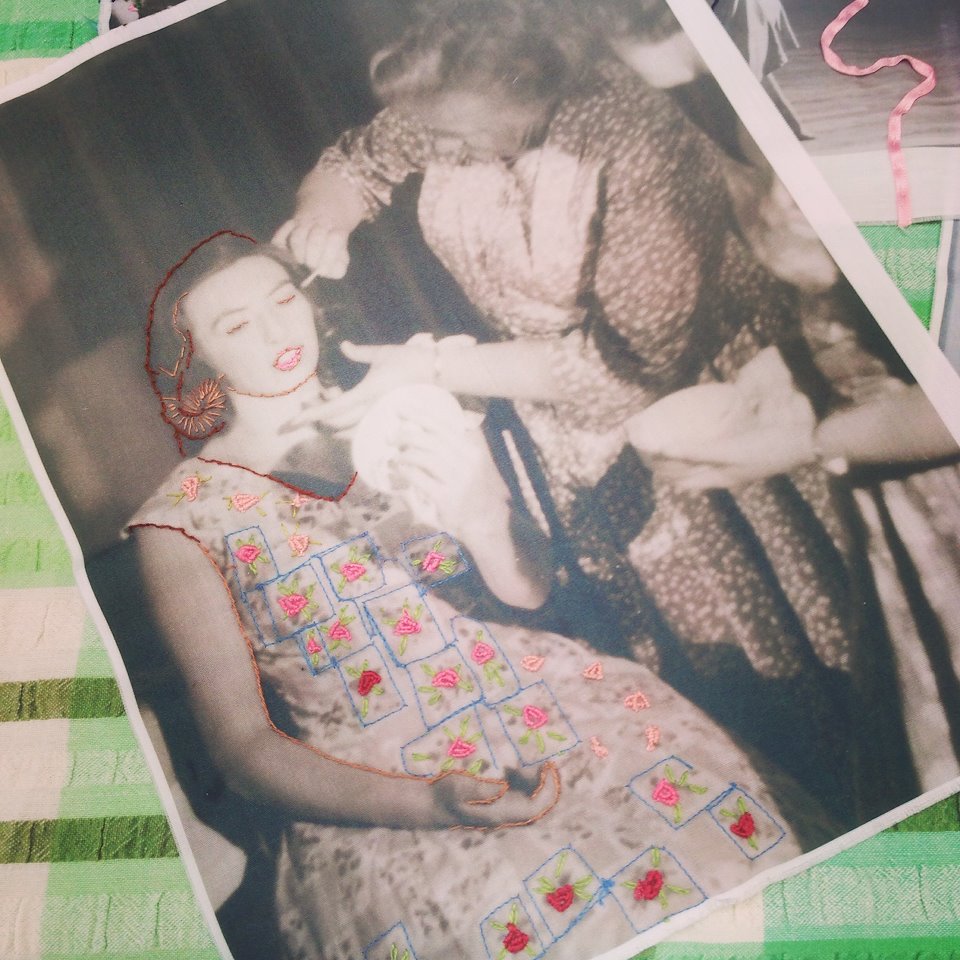 Dear Gemma, when I first met you in Wentworth, while a group of very talented women were 'enhancing' old photographs with embroidery I was gob smacked. I am very impressed by your amazing talents and ideas. If anyone could get me sewing it would be you. I look forward to working together. Jane Ainsworth