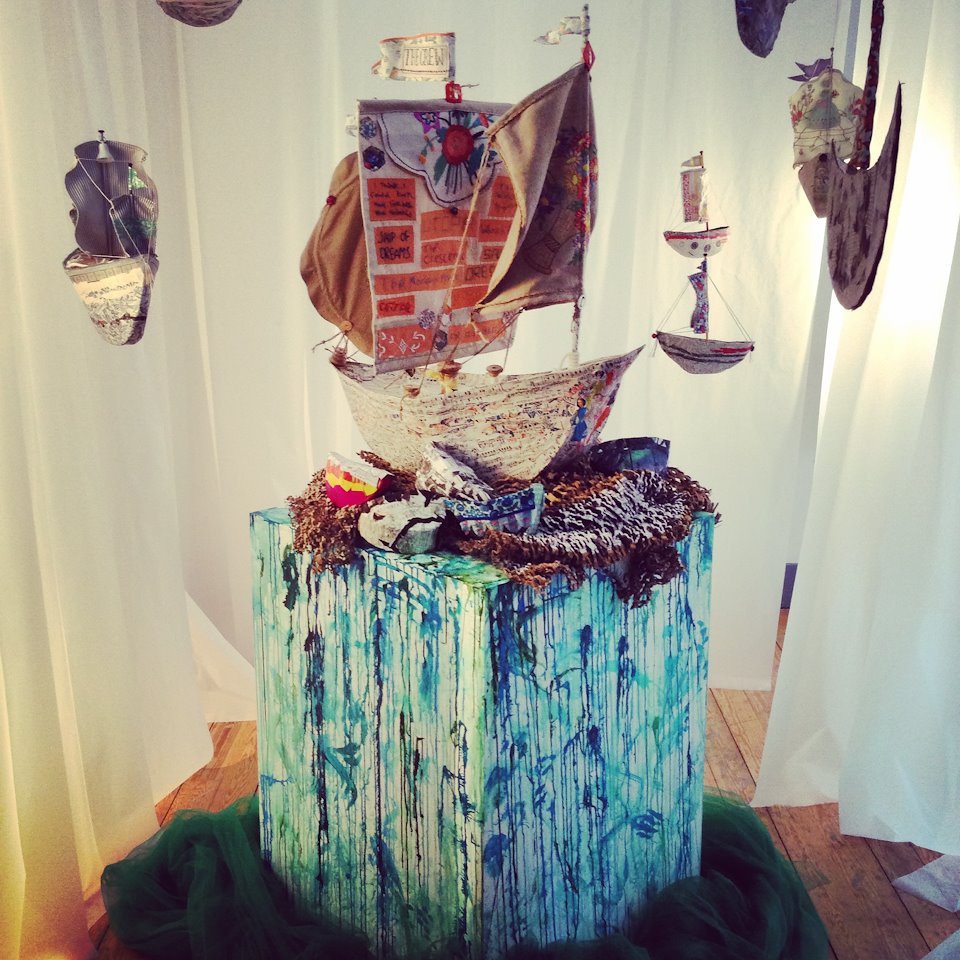 Art Residency with PeopleExpress CommunityArts Leicester in partnership with Swadlincote Aspergers Society. Working in collaboration with fellow artist Jennifer Booth.
We explored the theme of Safe Spaces and Journeys. What it takes to feel at ease and free to be yourself…The group decided on a nautical theme to which we worked over a course of 3 workshops to create a pop up installation and exhibition called "Safe Harbour"
A fleet of hand sculptured ships and hand embroidered 'Crew' all created by Swadlincote Aspergers Society. Amazing results in such a short space of time. Skills shared and new skills learned. Pride and ownership here as we see community art out of its usual context in a gallery and installation setting.
People Express is a well-established arts organisation (25 years old in 2015) which specialises in empowering people through arts creativity and fun.
People Express gives individuals, groups and communities the chance to use the arts for personal development and to learn new skills, including communication and team building. Groups can develop and run their own projects raising aspirations and benefiting the whole community.