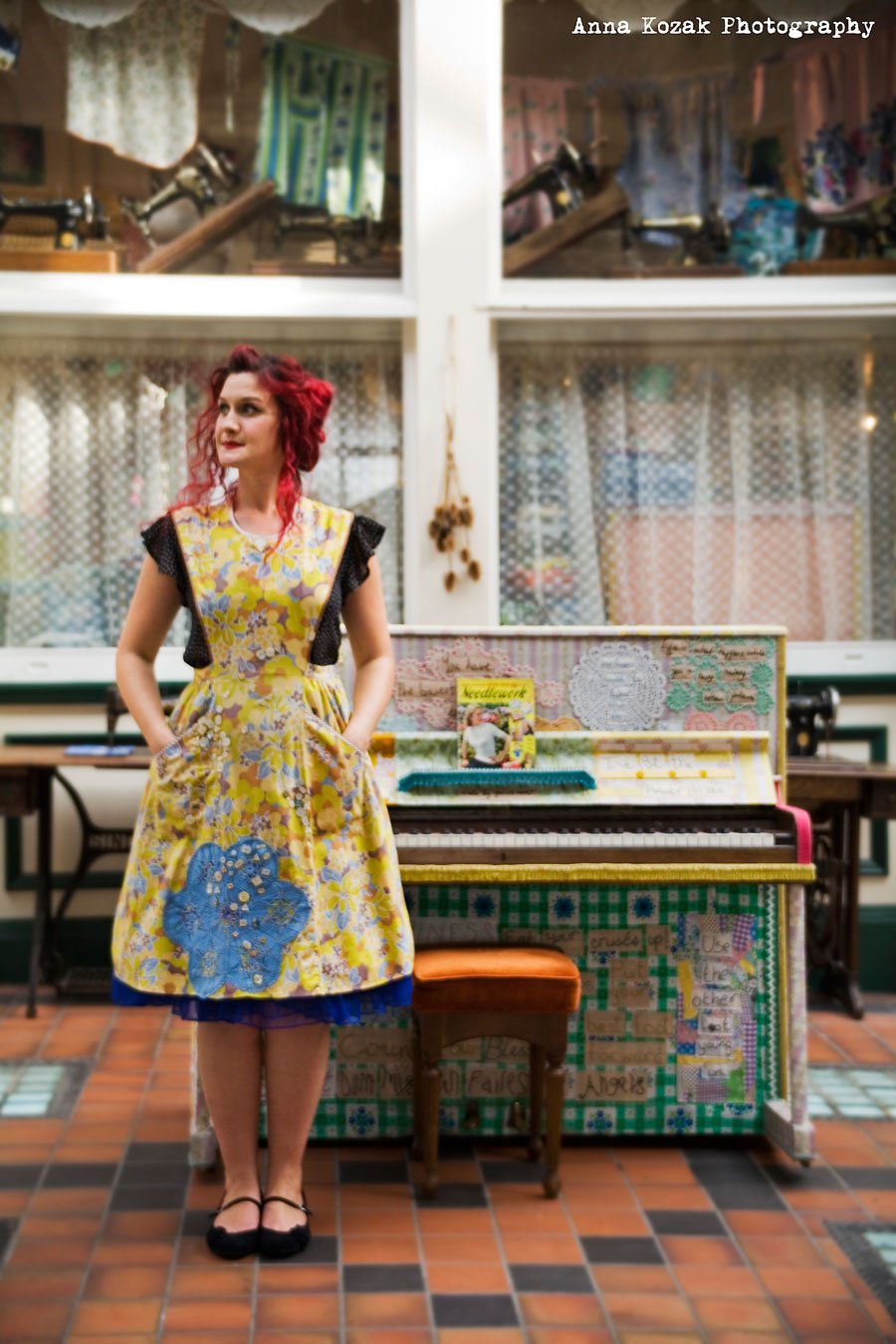 Apron Project 2015
Photographic Collaboration | Anna Kozak Photography
I have a huge obsession with Aprons. It's as simple as that. I love the narratives and stories they hold. The nostalgia and symbolism they represent. Homeliness. Motherhood. Sisterhood. The protective layer. Both standing as a positive, with also a strong current of negative representation of 'Woman'.
Im fascinated with the repetition and difference of Aprons. The patterns and dynamic eras they also represent. My archive collections of Aprons span into there hundreds.
Here is a range of Aprons I hand made and embellished from my studio The Button Tin. All were sold in the Summer of 2015. Artisan Aprons to be more precise! All said in jest.
I salvaged original aprons, dress fabrics dating from as early as 1940, recreating traditional apron templates. All hand finished, trimmed and embellished. Some resulting in wearable items of clothing rather than a layer of protection. Even could be said as wearable pieces of Art.
Aprons captured beautifully courtesy of Anna Kozak Photography.