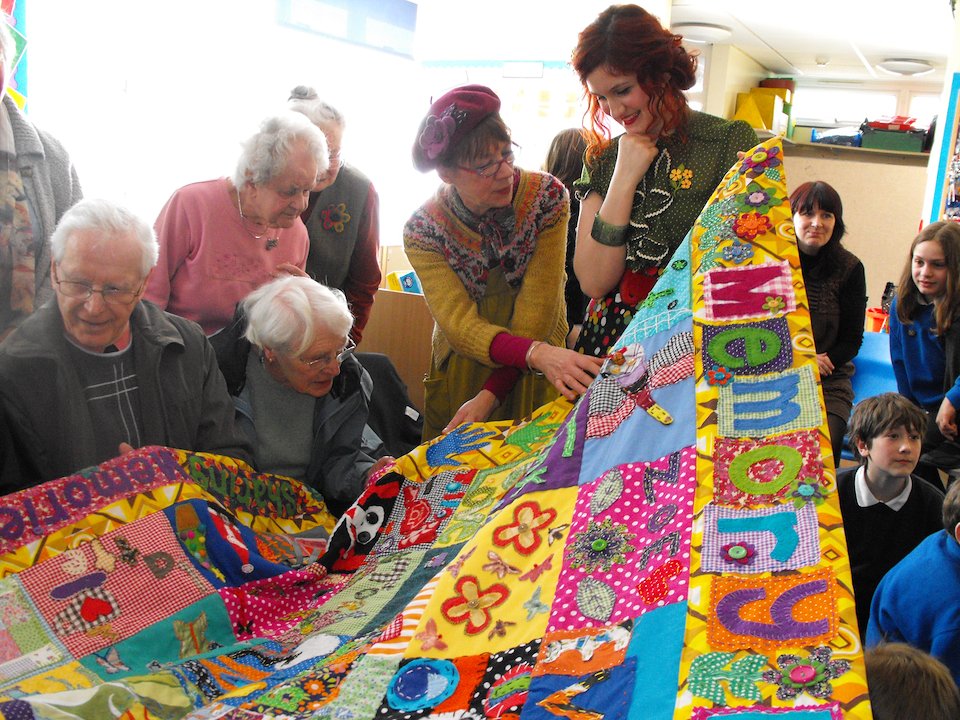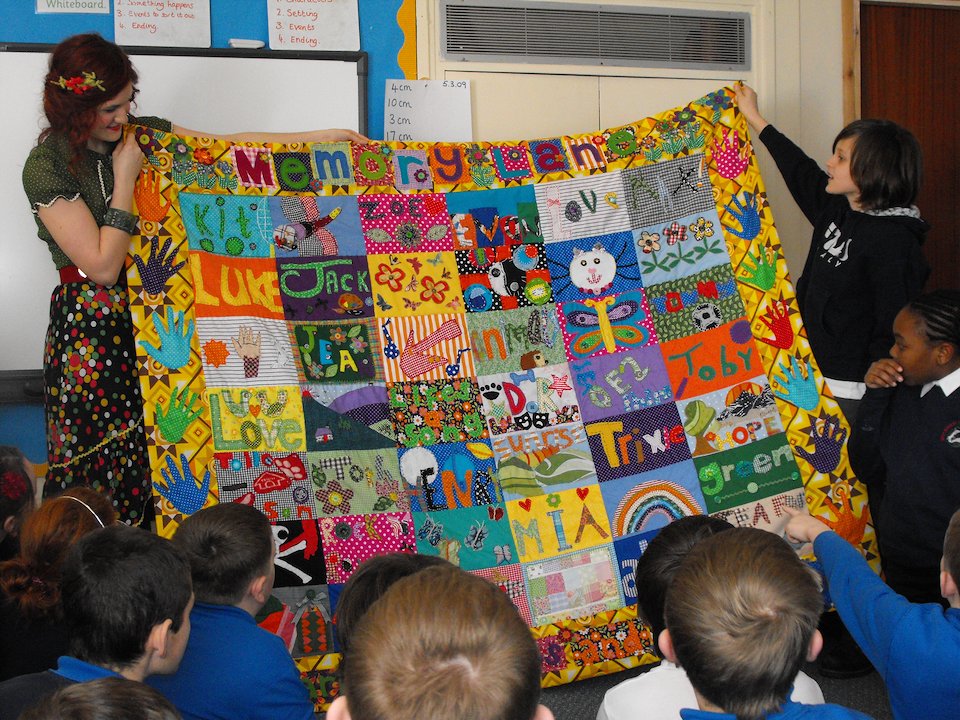 Intergenerational Collaboration | 2009
Awards For All | Lottery Funded | Art Council England
Sharing Memories Holme Valley | Brockholes Primary School
Age Range 7 years to 97 years.
Lead Artist on exciting collaboration with a Primary School and Intergenerational Project Sharing Memories.
Holme Valley Sharing Memories Group was established in the mid 1990s and is made up of elderly people living in the rural Holme Valley on the outskirts of Huddersfield, West Yorkshire. The aim of the group is to bring together older people to share their memories of the past with each other and with the wider community and to use these shared memories as a basis for creating high quality art works. With the support of two artists, Sharing Memories works with local schools and other community groups on a range of projects which serve to both celebrate and interpret our lives and our local heritage.
Age boundaries were broken down and respectful friendships an partnerships were made with all involved. Aided by the use of story telling, traditional techniques and salvage. A "Memory Lane" quilt was produced using donated clothing and button tins. All hand carefully hand stitched.
This was my first Community project and I have continued to run many extensive Intergenerational collaberations and partnerships in Schools and Community Incentives.