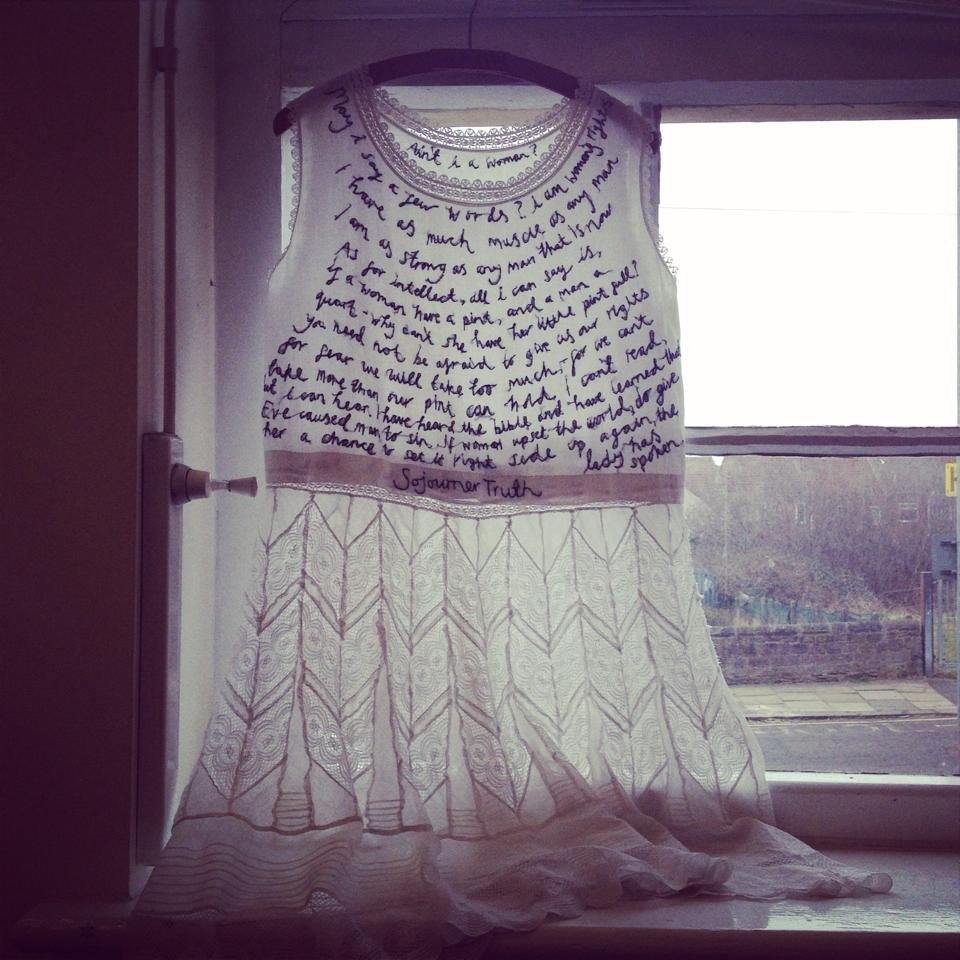 International women's day commission. "Ain't I a Women?" 2014
Hand embroidered texts from Sojourner Truth a 17th century women's rights campaigner. Her words are honest and touching. She couldn't read or write but moved people through her strong words. I wanted to stitch the bold, brash, clumsy text on the delicate petticoat to show a contrast with the stereotypical delicate image of a woman with the amazing strength in her words. Petticotes are the intimate hidden layer that usually no one sees, that protect modesty. I wanted this amazing women's words not to be hidden anymore, like they were in the past. This petticoat is over 100 years old and was disintegrating in my hands while I stitched.
On display at Unity Centre Rotherham | Commissioned by REMA.