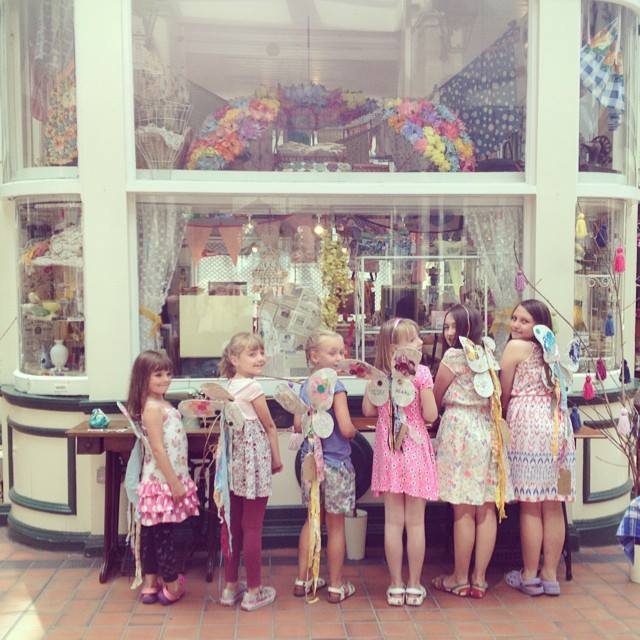 Artist collaboration with Grimm and Co Charity 2015 – Ongoing
Grimm and Co are an imaginative space and community that supports an inspires
young people to write. They run innovative storytelling and writing workshops, supporting those who need it the most, that unleash young people's imaginations and build confidence, self-respect and communication skills. They then provide a publishing platform so their voices and stories are heard.
I work as a resident Artist delivering and developing a wide range of Textile based activities based on current Grimm and Co Reading Projects. So far they have been ran in at Grimm and Co, from my studio The Button Tin, in Schools, Festivals and have even took the form of Community Charity Team Building Days. All ages being engaged with Literature and the Visual Arts.
Here are just two examples of the many creative collaberations between myself and Grimm and Co.
Fairy Wish Wings
A series of creative stitching and writing workshops ran inside The Button Tin Kiosk. Children were asked to make a wish, then stitch there wishes on to fairy wings. A truly inspiring workshop experience for both child and parent.
Wishing Jars
Another set of drop in workshops for both children and their carers.
Make a wish…write it down…roll it up tight…sprinkle the fairy dust…screw on the lid tight…stitch the magic word…and your wish will come true.