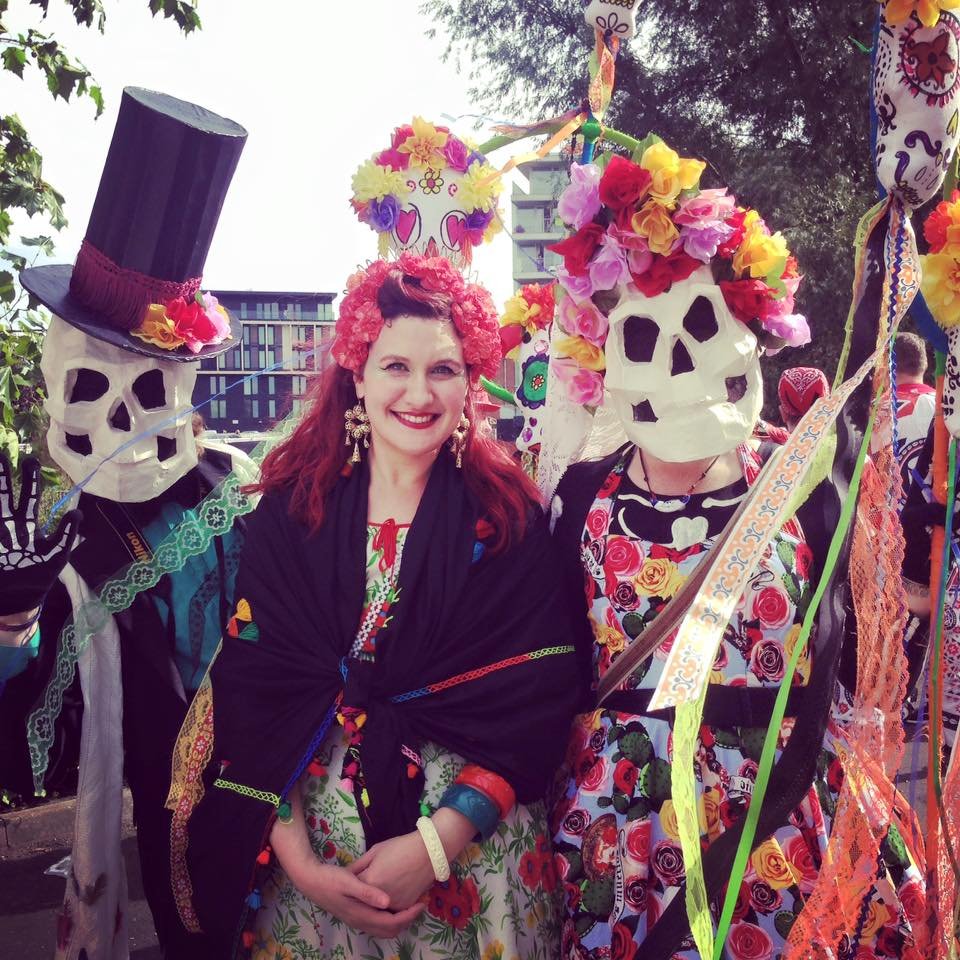 Last summer 2016 I was invited to work with Rotherham Carnival – The Peoples Parade to create colourful carnival creations in various schools around our area. This was Rotherham's first ever Carnival.
At The Willows school in Thurcroft I asked them "What makes you happy?" the kids designed, planned and scaled up huge fabric, appliqué flags and hand stitched them carefully with amazing results! Creating huge carnival flags ready for the parade called "These are our happy thoughts."
The Willows School is a specialist school dealing with children with various learning and behavioural difficulties and I think their work is astounding. They stitched away in the scorching hot weather to create well made art work to be proud of.
At Thornhill Primary School we had the theme 'Day Of The Dead." In a series of after school sessions I led the group in making Frida Khalo and Day of the Dead sugar skull and umbrella decorations all to be used in the carnival parade.
The Deputy Mayor led the parade carrying one of my hand constructed Flower Umbrellas.
Selected Images Copyright Real Rotherham | Jane Vernon Photography 2017