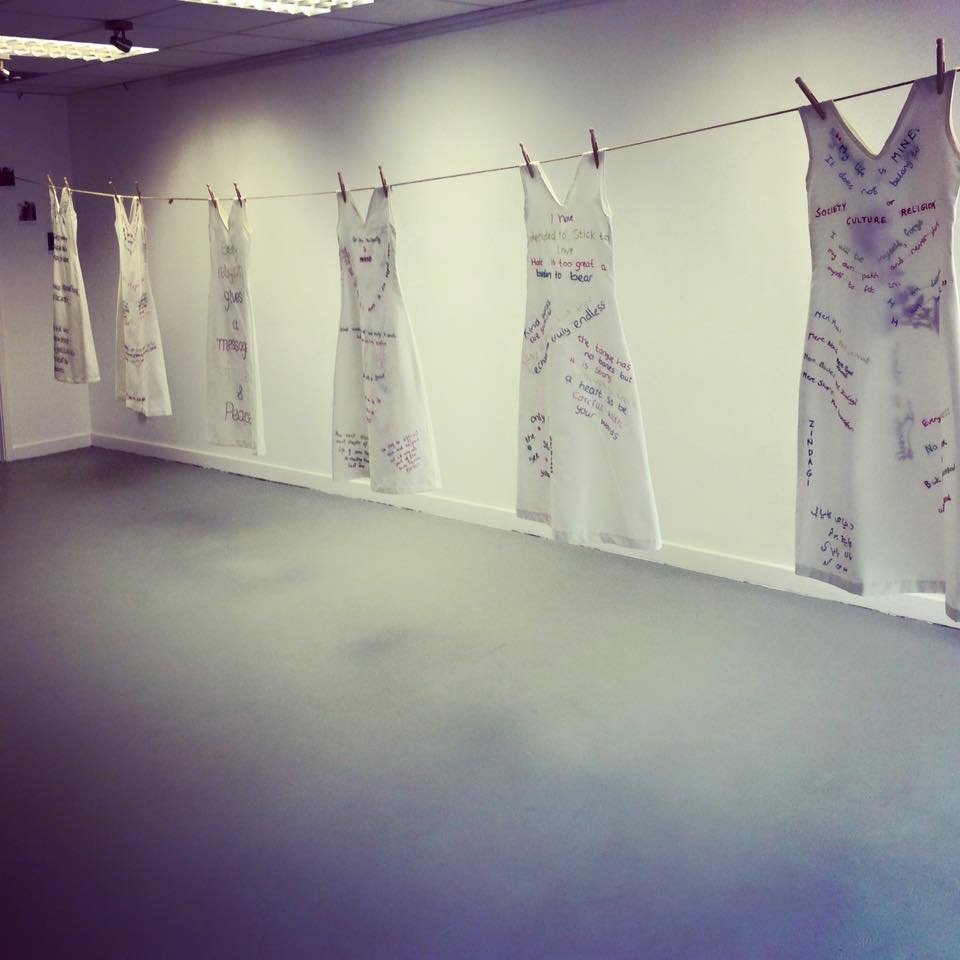 Word Dress 2016
Artist Collaboration with Women's BME Community group Thornhill Primary School and Rotherham Ethnic Minority Alliance.
Installation generated to express the current feelings of division and Racism in Rotherham.
Hand embroidered feelings and beliefs decorate hand made tunics that all hang in solidarity along the washing line, representing sisterhood and identity.
The piece was called Our Strength Is In Our Difference.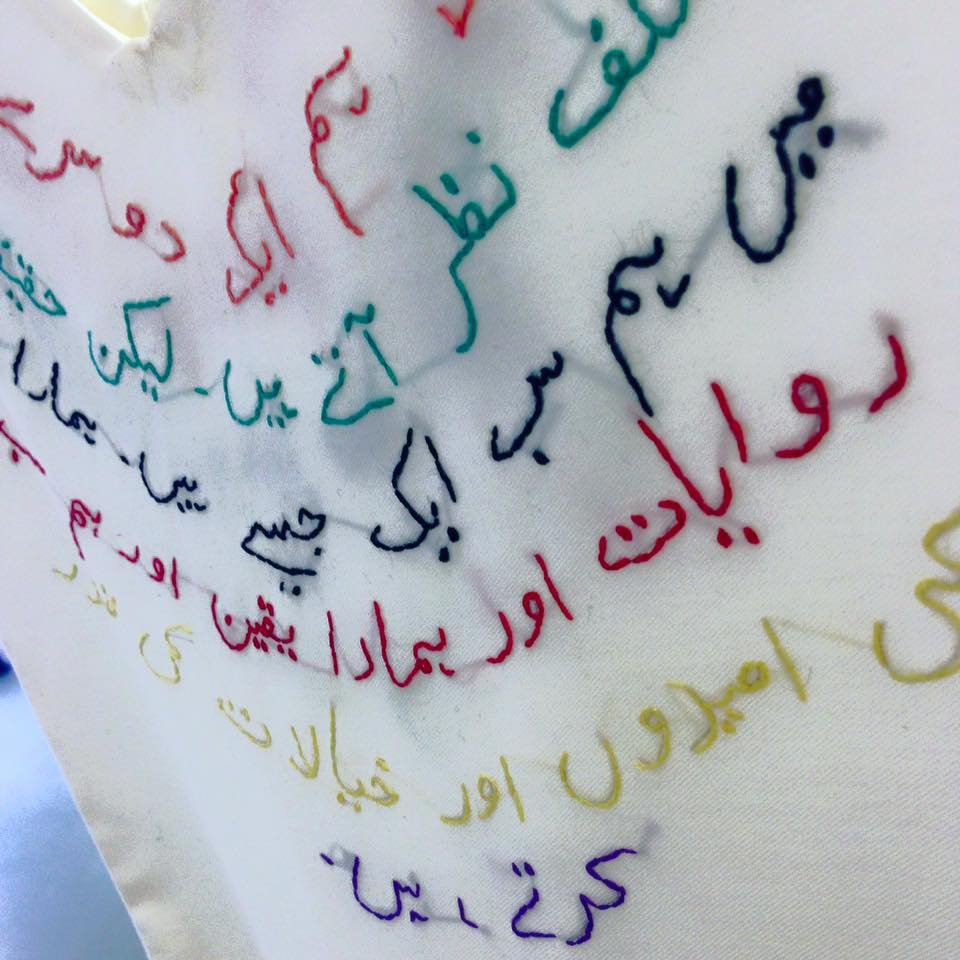 The works speak volumes. Your words illuminate and reinforce - Sally French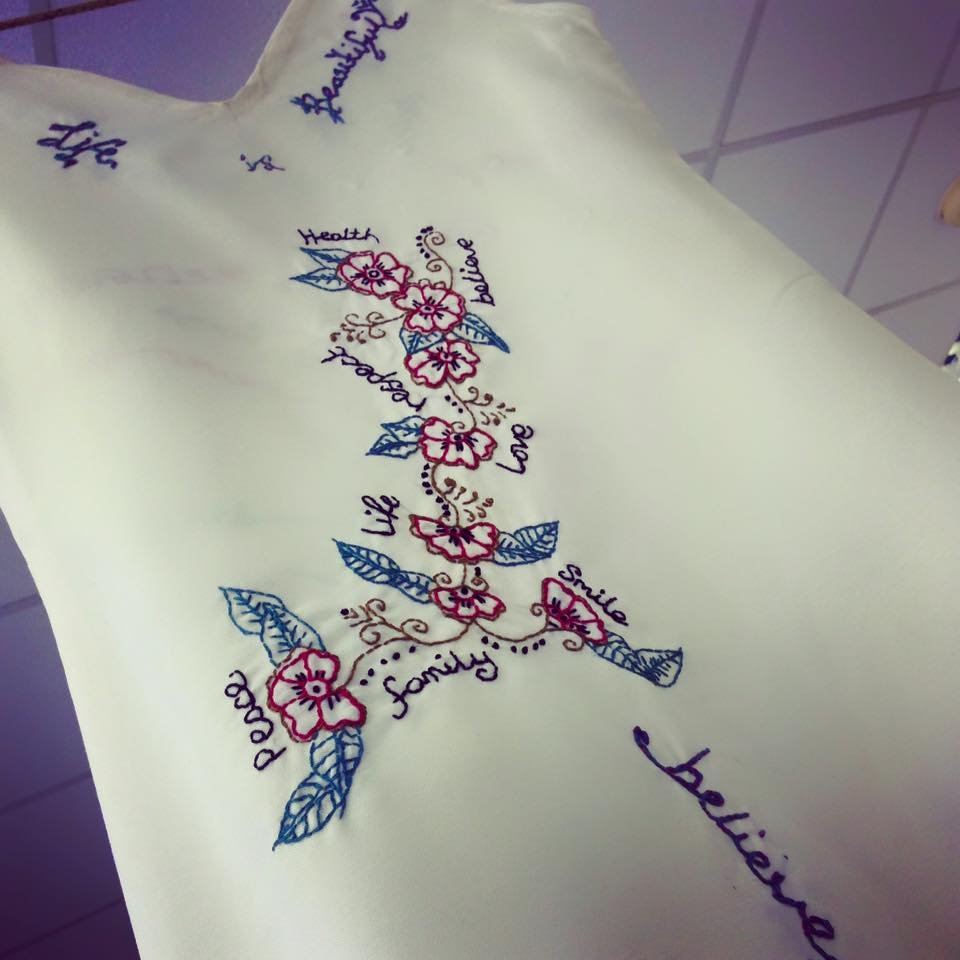 This is beautiful and such a gorgeous message of unity, understanding and communication. - Shani Wills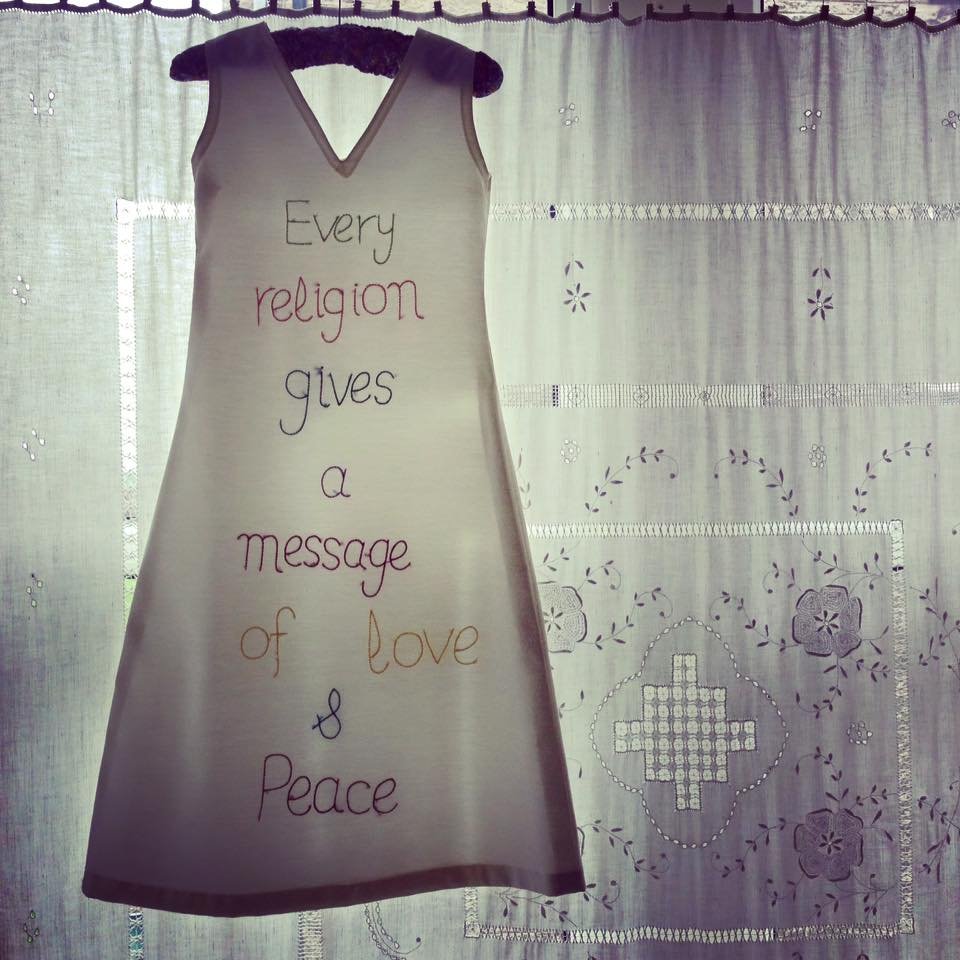 This is such an inspiration in dark times. - Dee Tippett