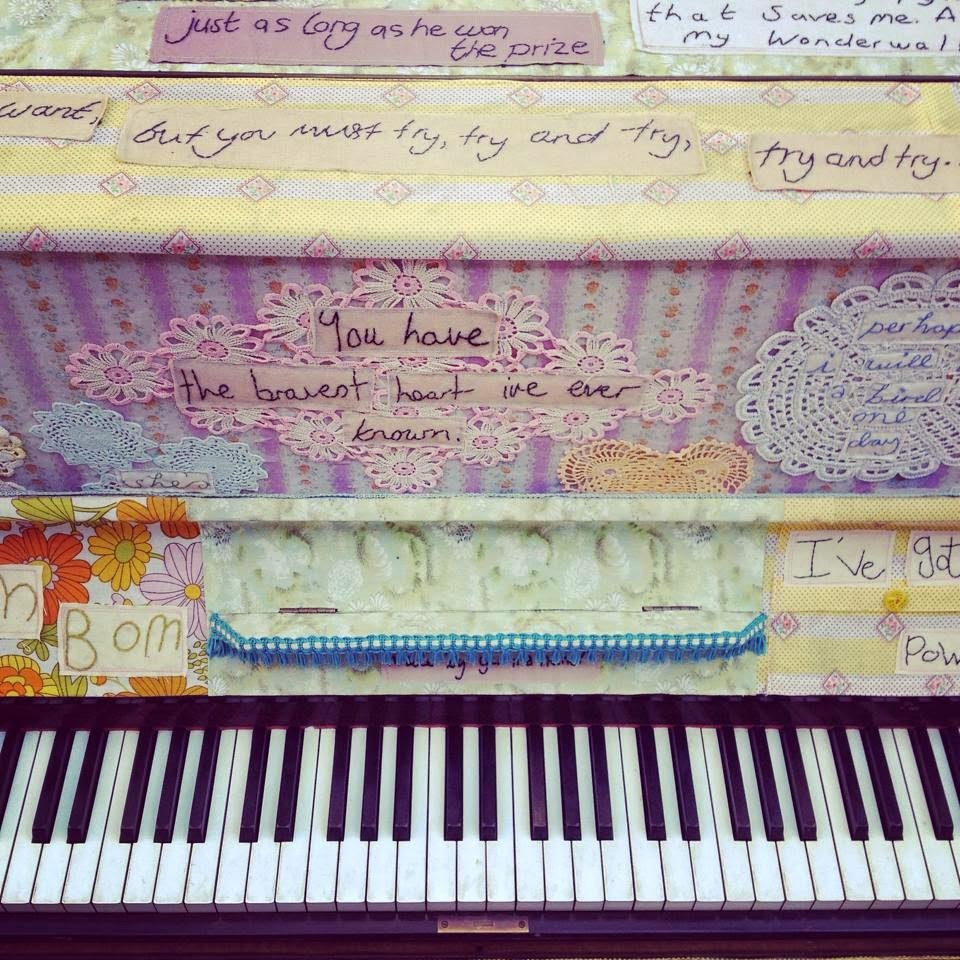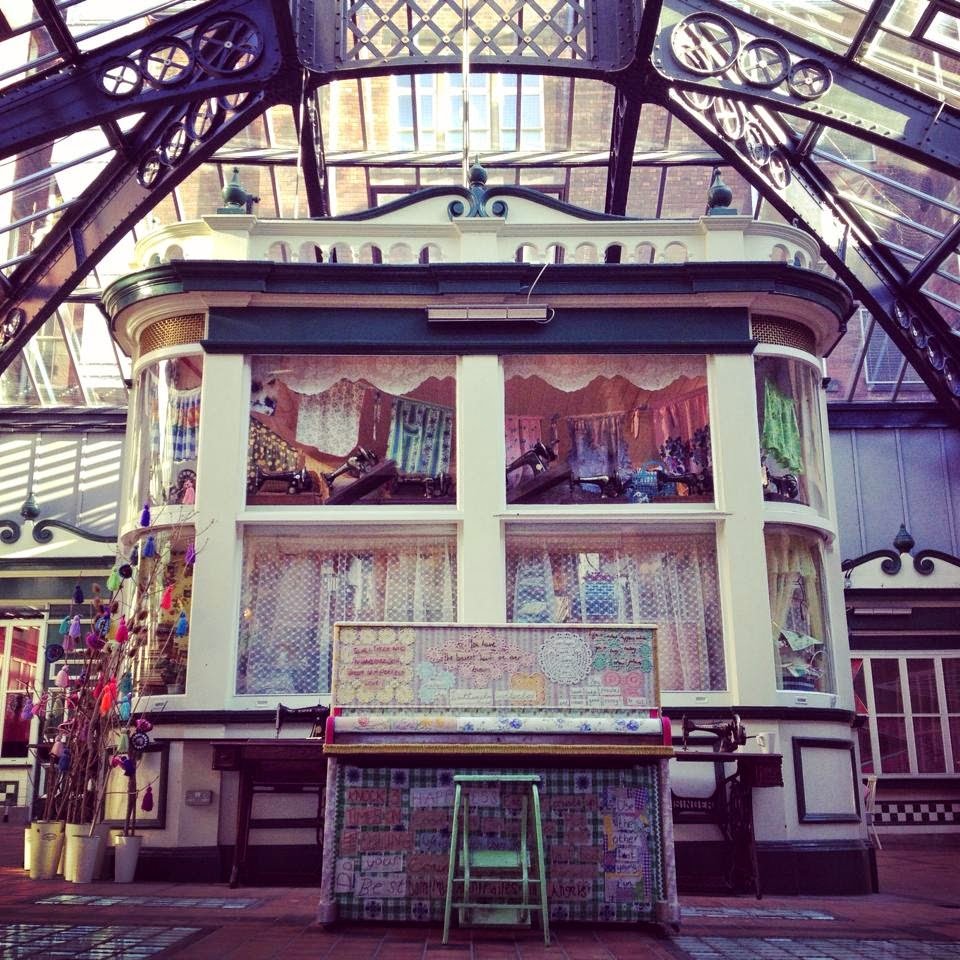 Urban Piano Project 2012
Commissioned by RMBC to work with the community and as an artist to generate a piece of live sculpture to sit in the urban landscape. Evoking the tales of everyone engaged. Played and enjoyed by all.
Quotes hand embroidered and gathered at various pop up workshops around Rotherham. From age 4 to age 94 all generations were recorded. Favourite family sayings, songs, poems and quotes.
Vintage fabrics from dress fabric, to aprons to doilies and buttons all utilised to create the hand covered piano piece.
The main body of the project was also in partnership with Headway.
Headway Rotherham is part of the brain injury association, serving Rotherham and surrounding areas giving help and support to those that have sustained a brain injury, the carers and their family.